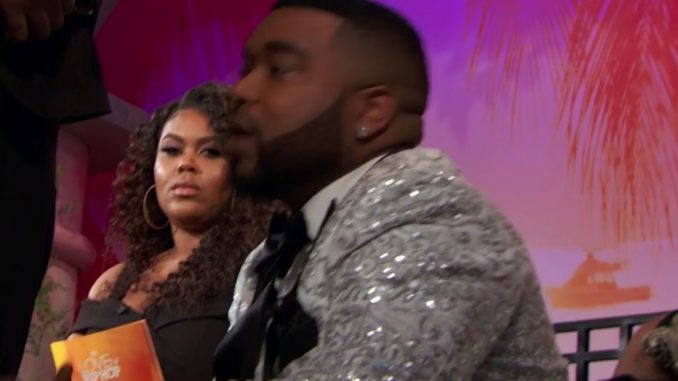 As reported before, Pretty Ricky group member Diamond "Baby Blue" Smith and reunion host Nina Parker got into a heated exchange during the taping of the Miami season's first reunion.
The argument started when Baby Blue snapped on Liz Cifuentes, the girlfriend of Christopher "Prince" Harty, after Liz chimed in during Blue's conversation with Shay Johnson and Marcus "Pleasure P" Cooper. Blue yelled at Liz for giving her two cents on Pleasure P's relationship with Shay.
When Prince stood up to defend her, Pretty Ricky member Corey "Slick Em" Mathis charged towards Prince, but was caught by security before he could connect.
Nina told Blue that any member of the cast could chime in as that's the point of the reunion, but asked Blue to respect the women of the cast. Blue told Nina she couldn't check him, which resulted in a screaming match between the two.
Watch below: