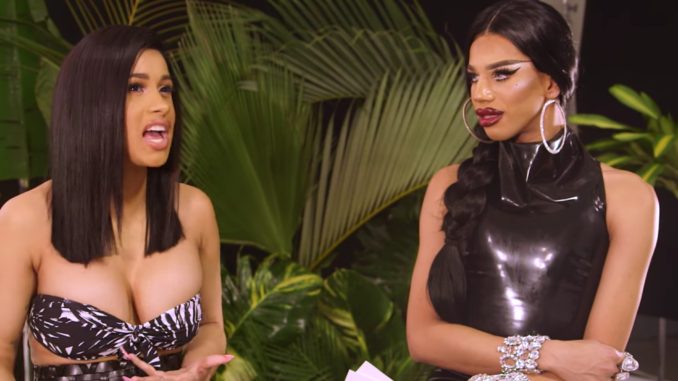 During an interview with "your favorite drag queen" Naomi Smalls, Cardi B discussed her wedding plans with Offset, relationship deal breakers, and what she loves most about him (his mouth!)
Cardi B says cheating with new women isn't a deal breaker because sometimes a man gets bored and wants something new. Cheating with an ex-girlfriend? That's another story.
Cardi also says she wanted to wait 2 years after her October 2017 engagement to get married and hopes to wed in 2019. She also discussed how she's changed from a ruggish thuggish teen to a hip hop star.
Watch below:
Watch behind the scenes of Cardi's photo shoot for the April cover of Cosmopolitan magazine: