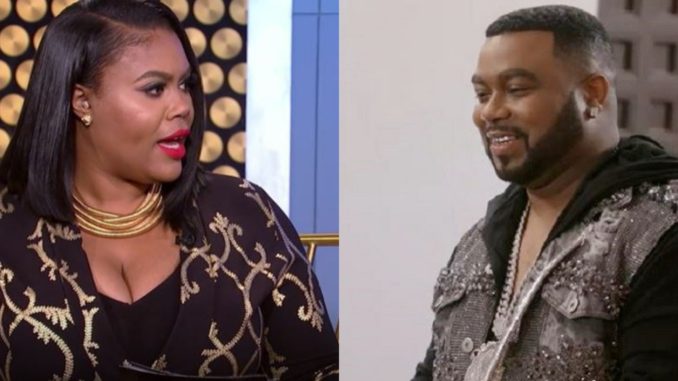 The stars of Love & Hip Hop: Miami filmed their first reunion yesterday and secrets from the reunion are already spilling online.
The stars who beefed during the season obviously argued during the reunion, but a few matchups might surprise you. According to alleged insiders who attended the taping, host Nina Parker had to check Pretty Ricky group member Baby Blue for being "rude and disrespectful". Lead singer of the group Marcus "Pleasure P" Cooper also got into a heated exchange with playboy club promoter Prince, who recently discussed the big debate over his sexuality.
Pleasure P's ex Gabby reportedly didn't attend the reunion, choosing instead to Skype in an interview from Jamaica. Pleasure P's new love interest found new folks to argue with, including Gabby's friends Chinese Nicky and Chinese Kitty. Shay also found herself on the wrong side of Trina, as the two also got into an argument during taping. Trina's assistant Alvin tried to attack Bobby Lytes, but was stopped by security.
Bobby posted a shady message afterwards during the reunion:
That's more action than what's expected at the Love & Hip Hop: New York reunion, which sources say was lackluster.
Check out some of the reunion looks from the cast below: