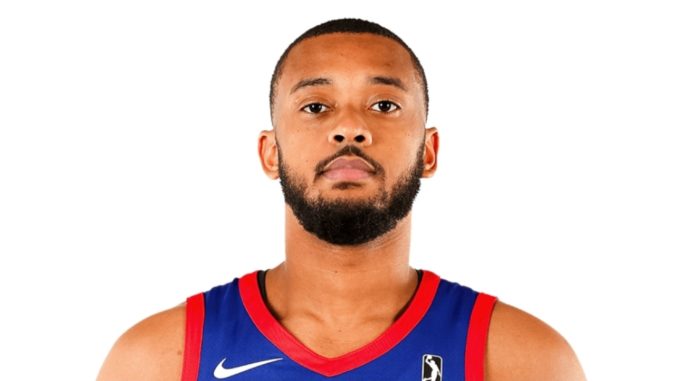 Detroit Piston G-league player Zeke Upshaw collapsed on the court during Saturday's game against the Long Island Nets at DeltaPlex Arena in Grand Rapids, Michigan.
The 26 year old player reportedly went into cardiac arrest. After collapsing on the court, Zeke Upshaw was taken to a Spectrum Health facility in West Michigan and died at 11:16 A.M. Monday morning. His cause of death has yet to be disclosed, but Zeke's mother released a statement via Zeke's team, the Grand Rapids Drive:
Statement from Jewel Upshaw, Zeke's mother: "After continued efforts from the medical team at Spectrum Health, Zeke made his transition at 11:16 am. To family, friends, teammates, coaches, fans & confidants, thank you for your prayers and support during this most difficult time. pic.twitter.com/1AutFtIFwU

— Grand Rapids Drive (@grdrive) March 26, 2018
Hailing from Chicago, the 6'6 forward and guard first gained recognition as a high school player, being named Chicago's Independent School League's player of the Year in 2008-09. He became the face of the basketball proram at the University of Chicago Laboratory Schools, said Zeke's former coach Troy Caldwell to Mlive.com. He credits Zeke with changing the culture of the program.
"You don't change the culture of a program in a locker room unless you have leaders, and he was definitely our leader," said Caldwell, a coach for 15 years who is now at Chicago Julian High School. "He was well respected and not just on the team but in the city for how he played and carried himself."
While pursuing his basketball career, Zeke earned two college degrees; graduating from Illinois State University in 2013 and earning a graduate degree at New York's private Hofstra University in 2015.
He was then drafted overseas, playing for teams in Luxembourg and Slovenia before being drafted to the NBA's developmental league in 2016.
In his final game, Zeke Upshaw scored 11 points, securing his team's spot in the playoffs. He collapsed during the last minute of the game and was captured on camera. Watch below:
The Detroit Pistons held a moment of silence for Zeke during yesterday's game against the Los Angeles Lakers.
R.I.P. Zeke Upshaw.