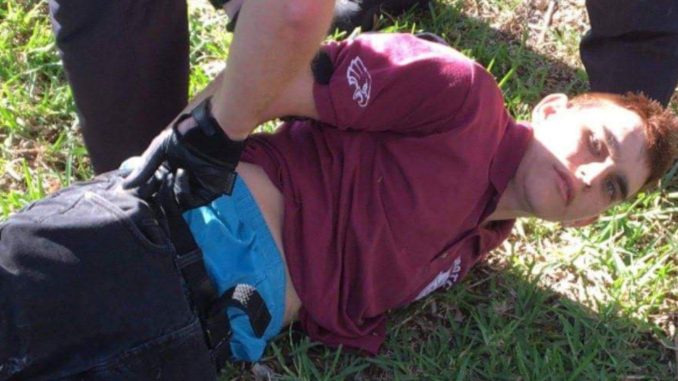 Nicolas Cruz, 19, is the suspect arrested in the shooting today at Marjory Stoneman Douglas High School in Parkland, Florida.
17 people were killed at the school. 15 others injured.
One of the victims, Football Coach Aaron Feis, was shot to death when he reportedly jumped in front of students to shield them from bullets.
Nicolas Cruz is a former student who'd been kicked out the school for various disciplinary actions. Although both teachers and students both say they saw warning signs in Cruz's behavior, Superintendent Robert Runcie reportedly said he was unaware of any forewarning from the school regarding the suspected shooter.
Students joked that if a shooting ever happened at the school, Cruz would be the culprit. One student recorded footage during the shooting and posted it to Snapchat:
Cruz's Instagram page reportedly showed pictures of weapons, including knives and guns.
The suspect reportedly walked into the school carrying an AR-15 semi-automatic rifle and multiple magazines.