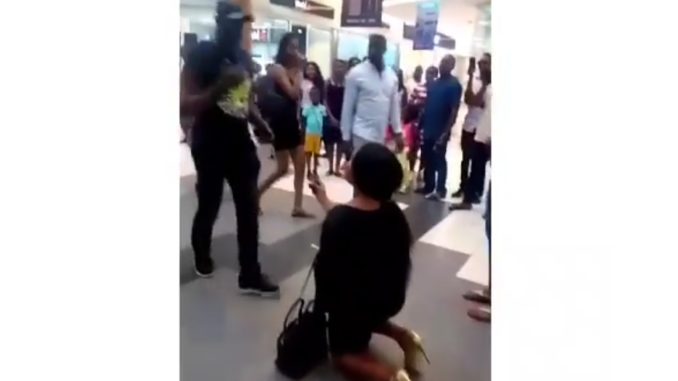 A woman in Ikeja, Lagos in Nigeria was left in tears after her boyfriend rejected her proposal.
The woman stopped her boyfriend at Nigeria's Ikeja City Mall in the Alausa district and proposed to him in front of the mall's dozens of patrons.
The man paced back and forth for a few minutes before walking over to his girlfriend, who was still on bended knees. He picked her up, took the engagement ring, and left.
Yes, left her standing there empty-handed.
The woman was so distraught, she had to be walked out of the mall.
I wonder if they're still together?
Watch below: