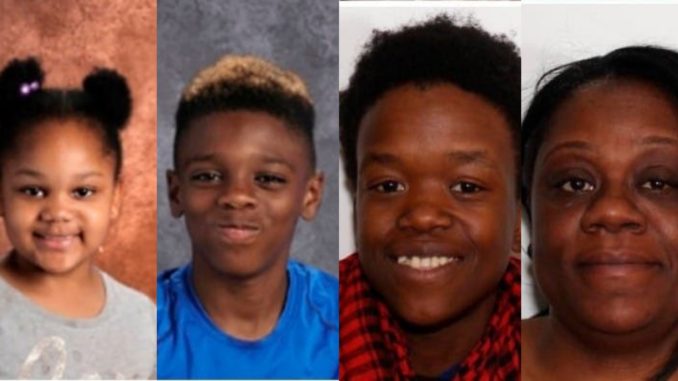 Suspects in the murders of Brandi Mells, Shanta Myers and her two children have been captured.
Brandi's friend, 24 year old Justin Mann and his accomplice 38 year old James White were arrested and arraigned over New Year's Eve weekend in Troy City Court. They both are each charged with one count of first-degree murder and four counts of second-degree murder.
Justin Mann and James White charged in "horrific" Troy, New York, killings of two women and two children https://t.co/ixjVptB50A pic.twitter.com/o067gX2fkv

— Heavy.com (@HeavySan) December 30, 2017
Police have yet to release a motive, but according to relatives of the victims, Brandi and Justin were friends. Justin, who was released on parole in June for first-degree robbery, always hung out with Brandi, said Shanta Myers' nephew Khalif Coleman.
Police believe the family was killed on December 21 as that was when the family reportedly became unreachable. Two days prior, Brandi's cousin, Sharonda Bennett told The Daily Beast they'd discussed where the family would spend Christmas. Later that night,  Brandi's mother stopped by their home, but the door was locked. Brandi's mother then asked Sharonda if she'd talked to Brandi, but every time Sharonda called, Brandi's phone went straight to voicemail.
Two days later, Shanta's 15 year old son Isaiah Smith stopped by the house to drop off Christmas presents before his basketball tournament. When no one opened the door, he assumed they'd left and he headed to his game.
After days of not being able to reach the family, the property manager was asked to perform a welfare check on the family and it was then that he found their bodies.
According to reports, both Shanta and Brandi were found on the floor with their ankles and hands tied, and their throats slit. The children were found kneeling with their heads and chests resting on a bed. Police found two knives covered in the victims' blood, one near the the victims and the other near a closet.
Brandi was working on garnering gifts for Shanta's children prior to her death. Both Shanta and Brandi struggled financially, so Brandi reportedly asked people in a Facebook group if they could donate Christmas gifts to Shanta's children. Brandi, who had a form of dwarfism, was working towards obtaining her GED while working odd jobs. She told her cousin she wanted to become a counselor for troubled youth.
Brandi met Shanta around 3 years ago and had recently got engaged.
Shanta's family described her as mild-mannered and people-pleasing. She wanted to be loved and to feel involved, especially at family events. Despite her hardships, she would give her last to help other people. Shanta was so friendly, she even made her WIC (Women, Infants, and Children) case manager her daughter's godmother, whom Shanta met while pregnant with her daughter Shanise.
Shanta had just relocated with Brandi and was hoping to find a new job to better provide for her kids.
The family is stunned by their deaths, but happy to have the murderers behind bars.