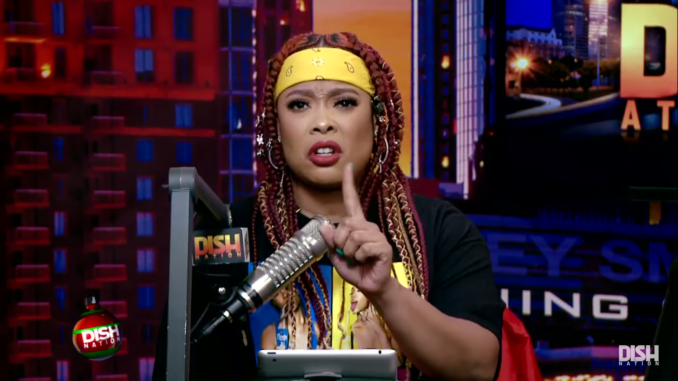 Rapper and Radio Host Da Brat checked Wendy Williams and opened up about her 2007 assault case that landed her in jail for 3 years.
Wendy Williams reported that Da Brat was ordered to pay her victim $6 million, and a decade later, Da Brat has yet to drop one solid coin in her victim's bank account. Wendy also says the unpaid balance has acquired a $1.4 million interest and suggested Brat borrow the money from friend Jermaine Dupri and Mariah Carey.
Wendy also says Brat's gig at Dish Nation only pays enough for lunch money.
Da Brat says Wendy's report is an absolute lie. Her victim is being compensated and discussed why she chose jail over overpaying her victim.
See on next page.