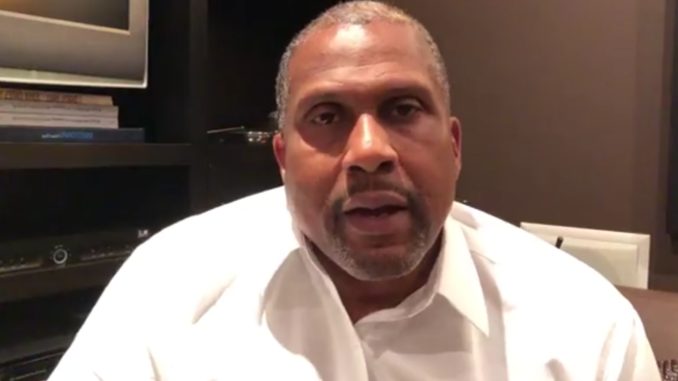 Tavis Smiley was reportedly suspended indefinitely from PBS after an investigation "uncovered multiple, credible allegations" that Tavis forced women and men to sleep with him to keep their jobs in his organization.
"Effective today, PBS has indefinitely suspended distribution of 'Tavis Smiley,' produced by TS Media, an independent production company," the public broadcaster said, as reported by Variety.

"PBS engaged an outside law firm to conduct an investigation immediately after learning of troubling allegations regarding Mr. Smiley. This investigation included interviews with witnesses as well as with Mr. Smiley. The inquiry uncovered multiple, credible allegations of conduct that is inconsistent with the values and standards of PBS, and the totality of this information led to today's decision."
Tavis has since responded to his suspension and the allegations in a lengthy Facebook post and video, saying PBS didn't even notify him he was being investigated. He only learned of the allegations and investigation after former colleagues and staffers told him they'd received phone calls from PBS investigators asking "has Tavis ever made you feel uncomfortable in the workplace?" and "can you give us other persons to call [who may have been assaulted by Tavis]?"
After Tavis threatened a lawsuit, the investigators reluctantly agreed to talk to him in a 3 hour conversation. Tavis said immediately after, Variety mag released the story of PBS suspending him indefinitely. Tavis calls the investigation "sloppy" and denies ever groping, coercing, or exposing himself to anybody ever in the workplace.
He also spoke on the wave of women coming forward post-Harvey Weinstein take down, to share their truths, saying he has the most upmost respect for those women and encourage them to share their truths. He didn't, however, speak on the allegations that he sexually assaulted men as well.
Watch his video response on the next page.