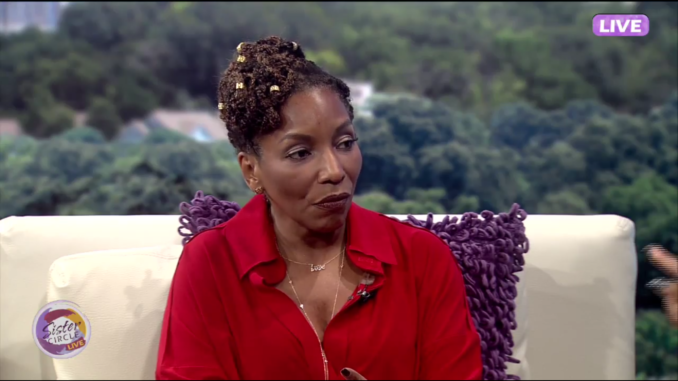 Legendary Broadway Actress and Soul Singer Stephanie Mills stopped by Sister Circle TV for a real and raw discussion on Black Entertainment.
The 60 year old music icon who rose to fame in 1975 as the original Dorothy in Broadway's The Wiz discussed the gentrification of R&B. When asked about the current state of music, Stephanie said:
"They want R&B, but they don't want it from us. They want it from Adele and Justin Timberlake and those people. They don't want it from us", said Mills. "They don't wanna show the respect and where it comes from".
On the current trends in Black beauty, Mills said:
"I don't understand Black women that inject their bodies and want bigger behinds. I'm trying to lose mine", Mills jokes. "I don't understand that. We're beautiful. That's really what I want to point out: that we are beautiful. We don't have to look like the Kardashians. The Kardashians are trying to look like us".
On Black performers eagerly work for recognition and validation from White folks in the entertainment industry, Mills said:
"The hardest thing for an artist to realize is that you're just a dollar to most people. That's the hardest thing to realize", said Mills. "We wanna be loved. We want to give. We're givers, but then when you realize – when you don't have a hit record, when you're not on a hit show – and you call somebody up, thinking that they're you're friend and they dont return your call.

Then these Black people out here that are these stars need to know that when you are invited to people's homes, you're just entertainment. You're just entertainment because you have that hit record at that time, you have that hit movie at that time. You're never their friends. Let's be clear."
Watch below: