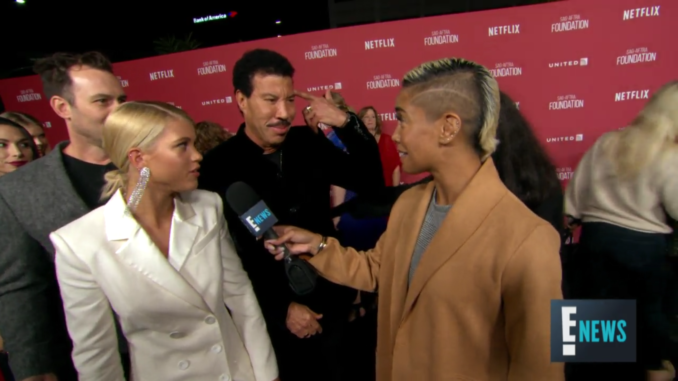 Lionel Richie and his daughter Sofia Richie discussed Sofia's dating life with E! News on the red carpet. The 19 year old socialite is dating 34 year old, father-of-3, Scott Disick.
What's even more odd is Sofia is rumored to have dated Kourtney Kardashian's new 24 year old boo, Younes Bendjima, in the past.
Could Sofia's and Scott's new relationship be a revenge plot for both Sofia and Scott for their past lovers moving on to each other?
While on the red carpet at the SAG-AFTRA Foundation's Patron of the Artists Awards at the Wallis Annenberg Performing Arts Center in Beverly Hills, Lionel and Sofia were asked if Lionel is an overprotective of his daughter and if he approves of Sofia's dating life. Lionel responded "we're fine", before rolling his eyes and putting his finger to his head like a shooting gun.
Watch their interview below: