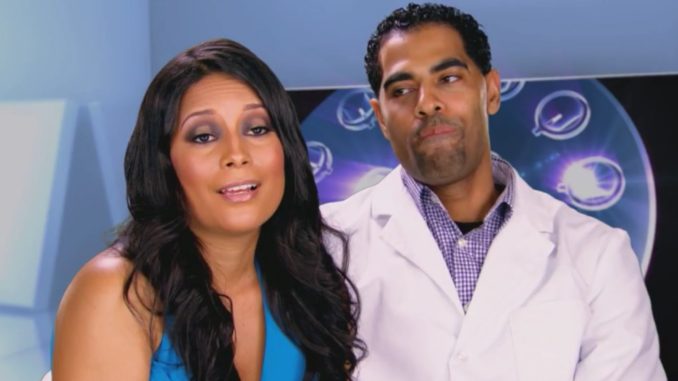 He just can't get rid of her!
According to Lisa, unconditional love means loving someone past "their sins", disappointment, and betrayal. She also says she's not weak for loving unconditionally, it's actually a blessing.
I beg to differ, but…
Lisa Nicole Cloud has finally spoken after her husband embarrassed her again in a recent cheating scandal.
The former Married To Medicine star reportedly forced her husband, Dr. Darren Naugles to break up with his sidechick via voicemail. The audio captured an alleged furious Lisa Nicole yelling for Dr. Darren to dump his "slut" while their children were present in the home. At one point during the audio, Lisa pointed to the children and said to her husband "you think they don't know?!" referring to his alleged affair.
That voicemail was recorded and released into the blogosphere. Just days before its release, Lisa Nicole posted pictures of her husband and 2 children, calling them her "three heartbeats".
SEE: "Married To Medicine" Lisa Nicole Cloud Allegedly DEMANDS Husband, Dr. Darren To DUMP HIS SIDECHICK Via Voicemail In Front Of THEIR KIDS [AUDIO]
Lisa Nicole took a break from social media, as it tends to remind you of the worst parts of your life, but made a return yesterday to discuss the betrayal. The short version of this is she's not leaving her husband. Read her statement on the next page.