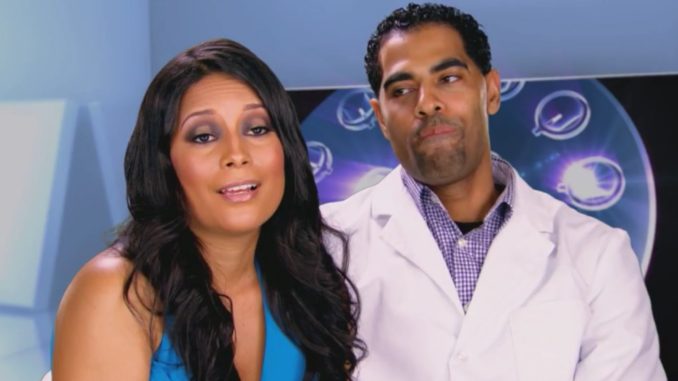 Former Married To Medicine star Lisa Nicole Cloud allegedly caught her husband, Dr. Darren Naugles cheating on her again and forced him to dump his sidechick via voicemail with their kids present in the room.
The 44 year old fashion entrepreneur turned reality star has been very open with her husband's infidelities before and during their marriage, with Darren reportedly admitting to getting caught cheating twice before the two married.
Darren claimed he never cheated again once he said "I do", but this voicemail may show otherwise as Lisa Nicole can reportedly be heard screaming to Darren to dump his "slut" and to tell his alleged sidechick he's married with 2 children.
She then points to their 2 young children, saying "kids, your dad spent all day with us", while telling Darren "you think they dont know", insinuating that their kids are aware of his affair. When Lisa Nicole brings the kids into their argument, Darren allegedly walks away, saying he's done with the conversation.
Listen to the voicemail below:
Just days ago, Lisa Nicole posted a picture of her husband and 2 children, referring to them as her "three heartbeats". The couple also partied with old friends at the homecoming of Darren's alma mater, Clark Atlanta University.