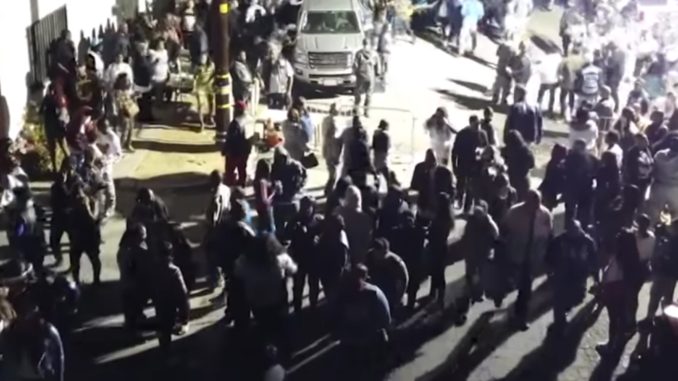 Footage from a shooting at a Boosie concert was captured by a flying drone, repoetedly showing a man wearing a blue jacket open fire and start a shootout amongst the crowd of concertgoers.
The concert took place Friday night in Gardena, CA. A drone flying overhead captured footage of the crowd and as one man opened fire, the footage shows the crowd stampede as both victims and shooters run for cover.
According to TMZ, at least 2 people suffered gunshot wounds while others suffered various injuries trying to flee. Police are looking for the individuals responsible for the shooting.
Watch the drone footage below: