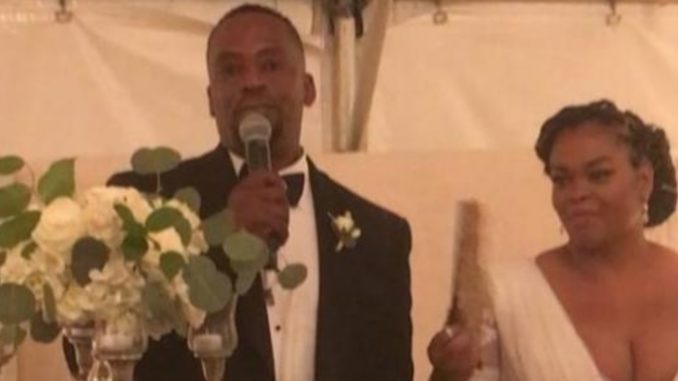 Jill Scott's soon-to-be ex-husband Michael Dobson spoke to Bossip on being blindsided by Jill Scott filing for divorce after only 15 months of marriage.
The 49 year old City of Atlanta employee says he was blindsided by Jill's filing and even more confused by what was in the document.
Jill reportedly listed Mike as an unemployed father of 5 children and asks the court to uphold her prenup. Jill also cited her reason for divorce as "irreconcilable differences" and "inappropriate marital conduct that such further cohabitation would be unsafe and improper".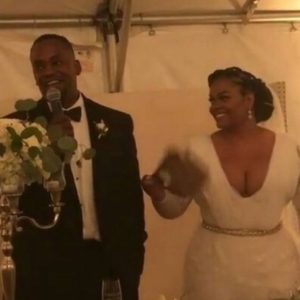 The couple wed in a private Tennessee ceremony in June 2016, and under state law "inappropriate marital conduct" falls under cruel treatment, abuse or infidelity. Jill filed for divorce on September 15, 2017, and Mike says he's never abused his Jill, cheated or made her feel unwanted, says Bossip. He also questions why she'd list him as unemployed when he's been employed as a city official since 2011.
Jill reportedly listed her own occupation as a "writer" who obtained a PhD in the divorce document.
"She's got issues", Mike told Bossip. "She's an evil woman. I'm telling you. It's like what Jill Scott wants, Jill Scott gets. People are in her ear, and if someone comes in to challenge the dumb s**t, they made me be the bad guy and that got me outta there."

"She likes to emasculate men – that's her problem," Dobson said. "I told her, she's from Philly, but I'm from New York, and if you want to try to disgrace me, try to slander me, I can fight dirty".
Though Jill shares no children with her husband, she has an 8 year old son named Jett Roberts from her ex-fiancé, R&B Soul Drummer Lil John Roberts. She was also previously married to a DJ named Lyzel Williams. The two wed in 2001 in a private Hawaii ceremony and later divorced in 2007.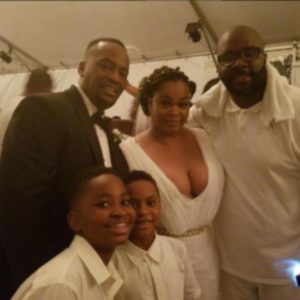 "She's made other men look bad, but I'm not the one. I said (to her) 'you've met your match,'" Dobson said. "She likes to have men that she can control. You're not gonna control me. What's right is right, and what's wrong is wrong."

"She's got issues. There's no men in that family, there's only women. And when a man comes in, it's like a challenge."
When Jill and Michael married, Michael's ex-girlfriend reportedly reached out to blogger Fameolous to expose him.
According to the ex, Michael hung out with some of Atlanta's well-known downlow (secretly gay) men and warned Jill that Mike was only after her money and the status being Jill Scott's husband could bring him.
Read that below: