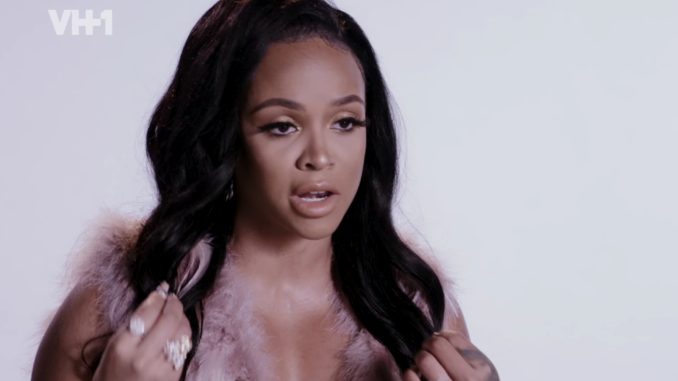 Love & Hip Hop: Hollywood's Masika Kalysha Tucker discussed her relationship with Fetty Wap, Alexis Sky's pregnancy, and the 3 of them being compared to the Amina, Peter, and Tara of Love & Hip Hop: New York.
Masika says she found out Alexis was pregnant from a friend/stylist who Alexis used to pull a Gucci dress for her. Alexis bad-mouthed Masika while working with the stylist and told the stylist she planned to hurt Masika with her pregnancy reveal.
Masika later broke the news herself.
Though she was unphased by Alexis's child, Masika was hurt to find out her child was one of 5 children the rapper fathered. Masika says Fetty broke the news to her when she visited his New Jersey home. The two were actually discussing having more children together when Fetty broke the news.
And if you're wondering where Fetty stands in Masika's life, Masika said he aint left yet…
On people comparing her and Alexis to Tara and Amina, Masika says the only person you should compare her to is Jesus.
Watch below:
Masika also discussed her fallout with cast-mate Nia Riley, who Masika says she only befriended because Moniece Slaughter asked her to give Nia a chance.
Their friendship fizzled after a few good men told Masika that Nia was talking about her behind her back: