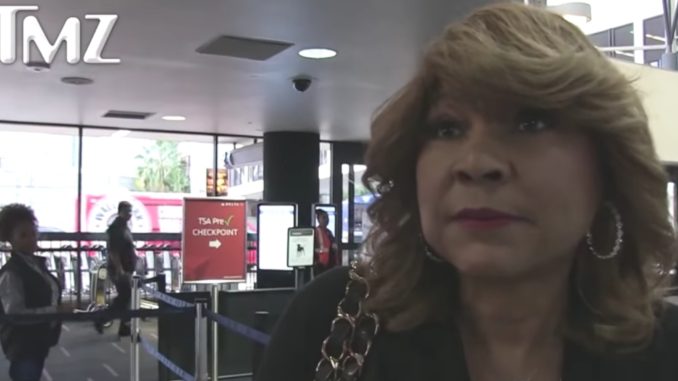 2017 is not the year for Vincent Herbert. The man credited with launching Lady Gaga's career is now reportedly millions of dollars in debt, forced to sell his California mega mansion, and one of the only artist willing to work with him is divorcing him.
It doesn't help that that artist's family is slamming him in the press, painting him as an abusive monster. To make matters even worse, now his mother-in-law has stepped into the ring, exposing the horror her daughter is forced to endure in the Herbert mansion.
"I don't really have anything to say to Vin, only one thing: keep his hands off of my child. Stop before he hurts her or kills her", says Evelyn Braxton, confirming Vince is a repeated domestic violence offender.

"I love Vin, but I don't want him to kill my child. It's simple as that. Stop!"
Just days ago, Tamar's sisters Trina and Towanda, alongside Traci, alluded to Vince continuously abusing Tamar and confirmed she was getting a divorce.
Watch Mama Braxton's plea for Vince to keep his hands off her daughter below:
We can already see this new season of Tamar & Vince, which premieres next Thursday will paint him as the monster his in-laws have been dealing with for a long time.