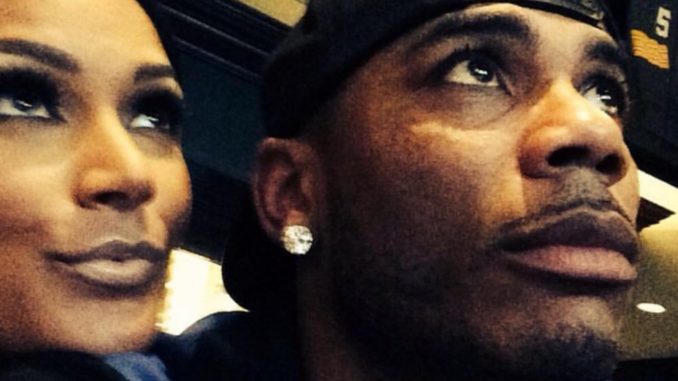 Rapper Nelly was arrested this morning at 7am in Washington after a woman accused him of rape.
The woman claims the incident happened on Nelly's bus at 3:45am this morning and named the 42 year old rapper as her attacker.
Nelly, whose real name is Cornell Hayes, Jr., arrived in Ridgefield, Washington to perform with the band Florida Georgia Line. Nelly and the band are currently on tour together and in a video posted online, Nelly offered to give tickets to fans who spots him anywhere outside the venue he's performing.
Does jail doesn't count?
Nelly's lawyer spoke to TMZ, denounced Nelly's rape accuser as a greedy liar after his money:
Nelly's lawyer tells TMZ, "Nelly is the victim of a completely fabricated allegation. Our initial investigation, clearly establishes the allegation is devoid of credibility and is motivated by greed and vindictiveness. I am confident, once the scurrilous accusation is thoroughly investigated, there will be no charges. Nelly is prepared to pursue all all legal avenues to redress any damage caused by this clearly false allegation."
It's interesting to note that Nelly's girlfriend Shantel Jackson aka Miss Jackson, is accompanying him on tour and appeared at his last show just hours before his arrest. She added videos from backstage during Nelly's performance yesterday in Seattle to her Instagram story.
During his stop and Seattle, Nelly weirded out fans by serenading a young girl onstage. The girl appeared visually uncomfortable as Nelly played in her hair and sang to her. The video was captured by Christine Nefzger, who captioned the video "Okay…. I need a min to talk about how mf creepy Nelly was tonight."
Watch below:
Okay…. I need a min to talk about how mf creepy Nelly was tonight. pic.twitter.com/428ojaAKpr

— Christine Nefzger (@violanefzger) October 7, 2017
Nelly's girlfriend Shantel is set to appear on the E! new reality show, The Platinum Life, which documents the lives of women who date music superstars. The show premieres next Sunday, October 15th.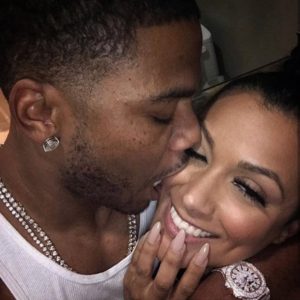 I wonder will this drama make it to air?