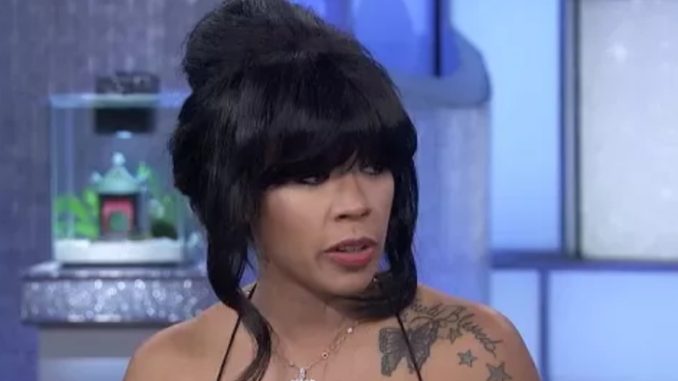 Keyshia Cole discussed her custody battle with soon-to-be ex-husband Daniel "Booby" Gibson on The Real.
While Booby shot the rumors that he was suing Keyshia for spousal support and full custody of their 7 year old son, DJ, Keyshia hinted at something different.
During her talk with The Real's panel, Keyshia stated she and Booby had an agreement to share custody of their son through alternating weeks, and said it's "frustrating" when people don't stick to their original agreement.
In the clip below, she explains their original shared/joint custody agreement, adding she wishes Booby's lawyer understood how important that is:
Somebody's lying.
Keyshia and Booby married in 2011, but got separated in 2014 due to Booby's infidelities. The two star alongside each other on this season's Love & Hip Hop: Hollywood and show the awkward dynamic of their torn relationship. At the start of the season, Booby had moved into Keyshia's mansion due to his funds drying up after leaving the NBA to launch a rap career.
Keyshia told Booby in one scene that she needed him to drop the pen and "pick the ball back up again" because she needed money.