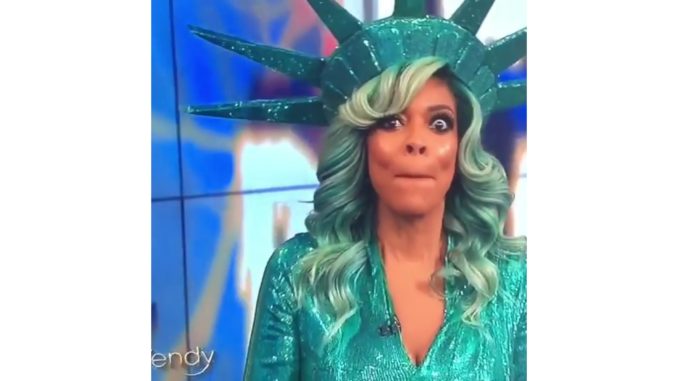 On today's live taping of The Wendy Williams show, Wendy Williams donned a sequin statue of liberty costume for her Halloween segment.
According to reports, a bewildered Williams began slurring her words before she stumbled and passed out. Members of her production crew ran to her aid and the show allegedly cut to commercial immediately.
According to E! News, Williams returned to the stage and told her studio audience that she overheated and she's fine. Williams also plans to address her fainting on tomorrow's show.
Watch below: