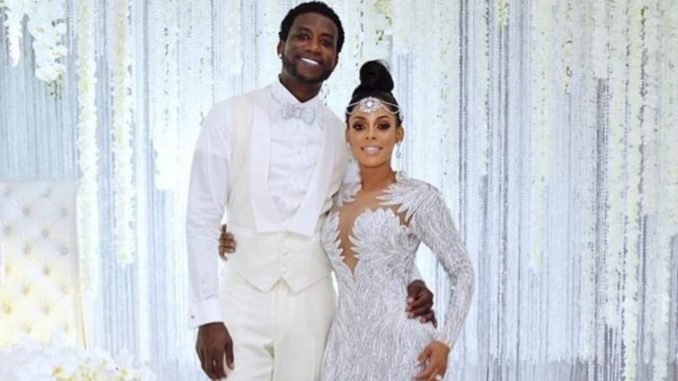 A man claiming to be Keyshia Ka'oir's sidepiece is a little bitter after seeing Keyshia and Gucci Mane display their love of affection last night on their BET wedding special, The Mane Event. Their wedding was a reported 1.7 million dollar production as a sea of celebs decked in all white gathered to see the Wopsters exchange vows, but fans couldn't help but ask…
Where their kids at?!
The rumor of Keyshia Ka'Oir, whose real name is Keyshia Watson(-Davis) being a mother was confirmed by Tea Served Cold after we posted a video of Keyshia conforming this on The Real daytime talk show:
Despite fans not initially catching Keyshia's children on camera, they were definitely present at the wedding.
Keyshia's alleged son Deion Watson snapchatted from the wedding to show off his custom suit with his initials embroidered on:
Her alleged daughter Dior Watson was also caught on snapchat:
The man claiming to be Keyshia's sidepiece says she has two more children, named Stacy and Sade Watson and says her eldest son Deion is 22 years old. He also says Keyshia is older than 32, which is the age listed in her interviews, while posting pictures of he and Keyshia together as "proof" of their relationship.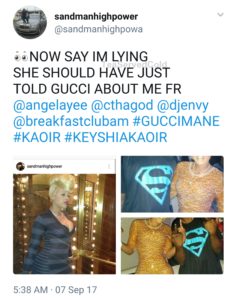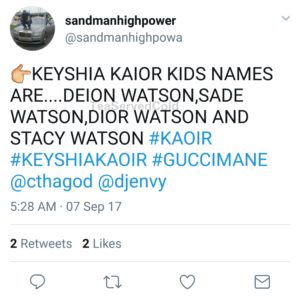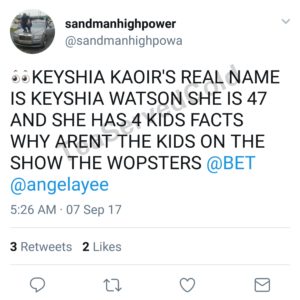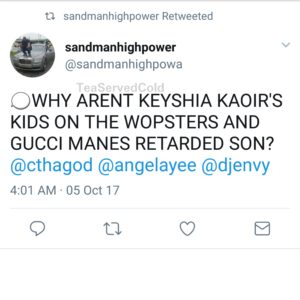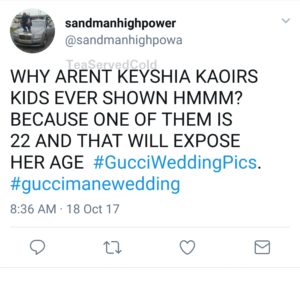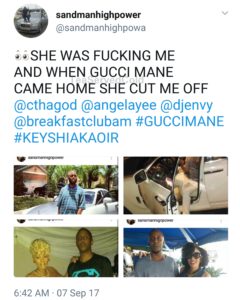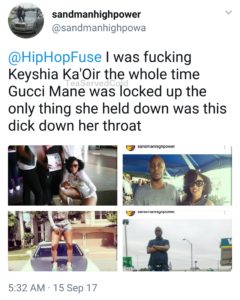 But, we did a little snooping and found out the truth.
See for yourself on next page.