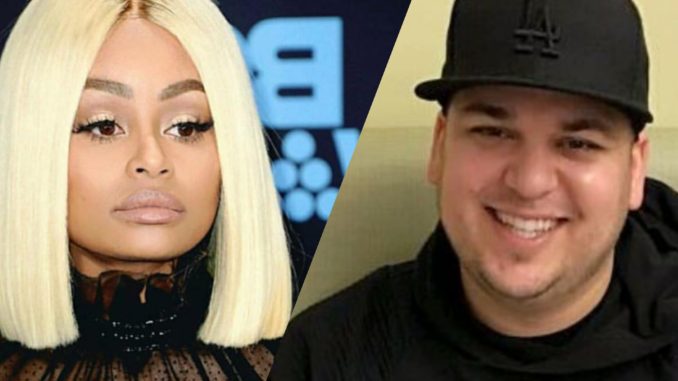 Blac Chyna is back and she's back for blood. The beauty bar owner turned reality star is reportedly taking the Kardashian family to court and down through the gutter, starting with Rob.
TMZ got their hands on alleged text messages between Rob & Chyna, where Rob threatened to kill himself because Chyna wouldn't text him back.
Over a period of 24 hours, Rob blew Chyna's phone up, accusing her of getting back with Tyga, and then showing her a picture of him holding a hand full of pills after threatening to end his life, according to the texts.
Rob seemingly plays on Chyna's sympathy, using his past with depression and self-esteem issues to guilt her into being with him, which is a form of psychological abuse to control Chyna. The last time she ignored him, he reportedly lashed out by posting nude pics of her on Instagram.
In the texts, Rob questioned why Chyna was hanging with Tyga (as if they don't share a child together as well) and brought up how Tyga talked bad about his daughter Dream to Chyna while Chyna was still pregnant.
Continued on next page.