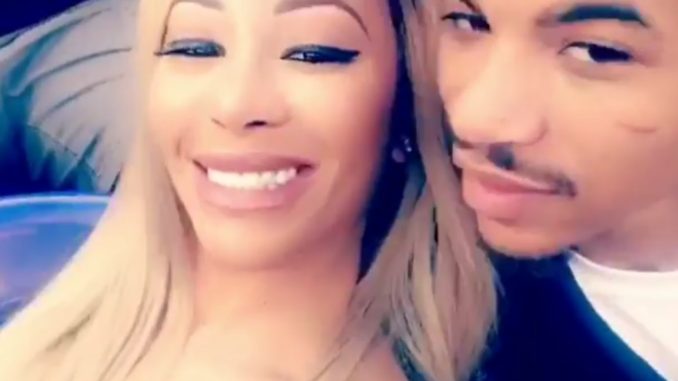 I didn't think Hazel E could sink any lower, but after beefing with comedian Jess Hilarious, she proved she can go lower than Donald Trump's campaign.
A few days ago, Jess Hilarious reportedly got into a social media beef with rapper Azealia Banks. Jess made fun of the fact that Azealia couldn't sell tickets to her own shows and told the failing rapper she's "another Hazel E".
Hazel E took offense to that and reposted the controversial picture of Jess Hilarious seemingly posing nude with her son.
The two exchanged insults and Hazel's boyfriend Denzell "Rose Burgandy" Young got involved. Jess, like most people, referred to Rose as Hazel's "gay boyfriend" and Rose responded by posting an anti-LGBT picture to "prove" he's not gay. He also disputed claims that he's only 19 years old and only dating Hazel for money and fame.
Another Instagram user, claimed to have had a gay affair with Rose while he's with Hazel and posted direct messages between the two. Jess reposted the man's claims.
Both Rose and Hazel said the man's claims and screenshots of private messages were fake and they believe Jess Hilarious paid the man to post fake messages. Rose also disputed their claims that he's only 19 years old: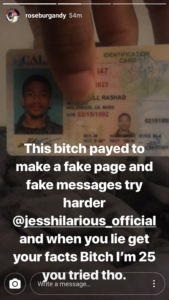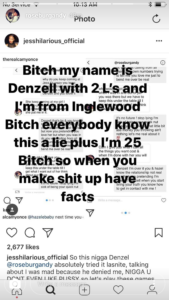 Rose also says he can't be gay because he believes all gays should "die and burn in hell":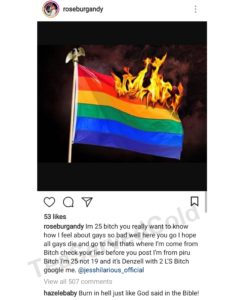 Hazel followed this up by saying the reason she's had beef with women like Jess Hilarious, Moniece, and Brooke Valentine is because she's light skinned and they're jealous they couldn't pass the brown paper bag test: