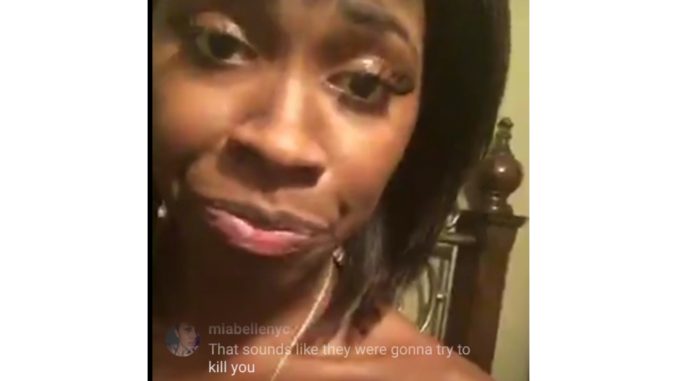 Kijuana "Nige" Sherrod responds to the claims of her son's father, Brandon Robinson, who called Nige a dead beat mom.
Kijuana says Robinson is her former pimp who was abusive during their 4 year relationship, even while she was pregnant with their son. She alleges Robinson beat her, choked her and stood on her neck, causing her to need an emergency c-section.
She also says she witnessed Robinson set his own friends up to be robbed.
Nige confirmed my findings that Robinson is an aspiring rapper and says he's looking for clout for his rap career. She says she and Robinson FaceTimed over the weekend and all went well, which is why she's blindsided by his claims.
Nige also confirmed rumors she met the now-resigned Miami Dolphins offensive line coach Christopher Foerster on Backpage, a site used to solicit prostitution, reportedly. Nige says she placed an ad on the site under the name "Kelly", saying she was new to L.A. and looking to network with new people. Foerster responded to the ad and began giving Nige money before they even met, says Nige.
During Nige's Instagram live video, she argued with an Instagram user impersonating her under the IG handle "RealKijuanaNige (Real Kijuana Nige)".
Watch below: