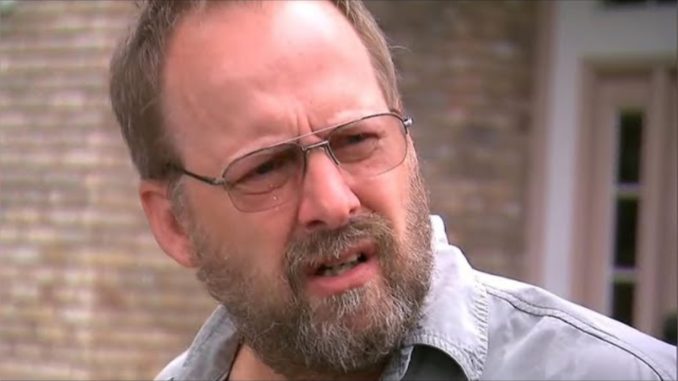 In a 30 minute video captured by CBS News, Eric Paddock continues to try to normalize his brother Stephen Paddock again, who reportedly killed 59 people and injured 527 more after he opened fire on thousands of concertgoers Sunday night in Las Vegas.
Eric's interview is painfully awkward as he tries to explain why his wealthy murderous brother sent hundreds of thousands of dollars to the Philippines to Marilou Danley prior to his death.
"The other thing is – someone said that Steve transferred $100,000. 'Woohoo! $100,000?!' We're wealthy people. $100,000 isn't that much money, a-and I'm sorry if that hurts people or something, but $100,000 isn't that huge [an] amount of money. He gambled that much through a machine in hours", says Eric speaking on Stephen's gambling habit.
Marilou Danley, who Eric admitted to not knowing if she was his brother's girlfriend or wife, was picked up by FBI agents at the airport from a flight entering the U.S. from the Philippines last night.
"That's what people need to understand. The level where some people live, I guess everybody thinks that everybody works at Taco Bell or something. Everybody doesn't work at Taco Bell. There's wealthy people who do this. You're gonna condemn Steve for being a high stakes gambler, the hotels are not gonna be very happy with you", says Eric, revealing the Mandalay Bay was just one of many casino resorts Stephen where may have had a membership.

"He's got the highest level of membership card at a lot of these hotels. If these hotels say they don't know Steve, they're lying!"
Eric says Marilou is just one of the people Stephen lavished with money and gifts. According to Eric, Stephen helped both Eric and their mother retire:
"Steve made my mom wealthy[…] He helped make her retirement very comfortable. He's the reason she's very, very comfortable right now. She wouldn't have been much comfortable because you don't make much money as a secretary in the 70s raising 4 kids, OK? Steve is the reason she has substantial funds right now and is comfortable. That's the Steve I know".
Eric Paddock also touched on his father, whose own criminal past has come to light, reportedly saying his father was a "total asshole" who left their mother to raise their multiple children by herself on a secretary's salary.
Eric also warns that if his own past is dug up, we'll see that he "wasn't a good kid":
"You guys are probably gonna investigate me. I wasn't a wonderful human being when I was a kid. We were bad kids", Eric Paddock says, reflecting on himself and his 3 siblings. "At some level – we were troublesome kids. We grew up poor on the side of the freeway in San Fernando Valley, California. I mean – I don't wanna go too much into this, but it was how we were formed."
Watch the awkward interview below: