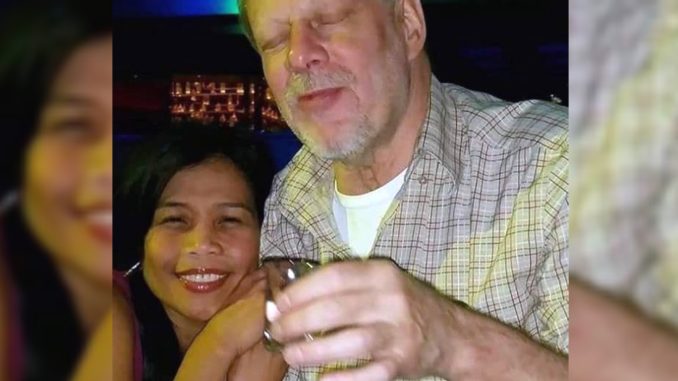 Marilou Danley, the live-in girlfriend of the Las Vegas shooter, has released a statement via her attorney.
According to Marilou, Stephen Paddock sent her on an Asian getaway trip, that included stops in Tokyo, Hong Kong, and the Philippines. Oddly enough, she thought Stephen sending her away was his way of breaking up with her.
JUST IN: Attorney for Las Vegas shooter's girlfriend says she knew nothing about any plans for a massacrehttps://t.co/Ygh2JdKtFD pic.twitter.com/C3AoaMueR3

— CBS Philly (@CBSPhilly) October 4, 2017
Confused yet?
Marilou said she had no idea that Stephen was planning to commit the reported largest mass shooting in modern U.S. history.
Marilou was picked up last night by FBI agents last night from LAX after arriving back in the U.S. from the Philippines and interrogated on her knowledge or possible involvement in the shooting.
Outside of the facility where she was being questioned by the FBI, her attorney read a statement recounting her days prior to the shooting:
Marilou Danley's lawyer reads statement on her behalf claiming Paddock told her he'd found her a cheap ticket to Philippines 2 weeks ago. pic.twitter.com/OSTLwNNMSf

— World News Tonight (@ABCWorldNews) October 4, 2017