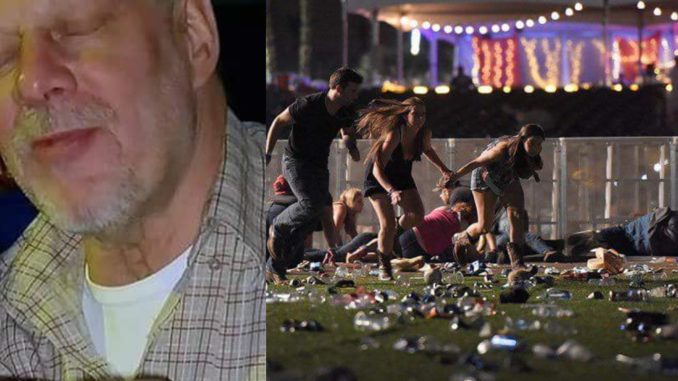 "It was like shooting fish in a barrel…" – James Gagliano, Law Enforcement Analyst for CNN.
Below are fans' captures of the shooting. Viewer discretion is advised.
Around 10:08PM local time, thousands of country music fans crowded the stage as singer Jason Aldean took the stage at the Route 91 Harvest Music Festival in Las Vegas, NV Sunday night. Adjacent to the festival inside MGM's Mandalay Bay, 64 year old Stephen Paddock of Mesquite, NV loaded his first rifle on the 32nd floor of the luxury hotel and fired into the crowd.
At first, fans thought the sound of "200-300" rounds were the sound effects of fireworks for the outdoor concert, until the sounds of shells hit the back of the stage deck. The stage lights shines on the crowd as Aldean's band is rushed off stage and on the right of the stage, a person stands with a gunshot wound calling for a medic. For "10-15 minutes", fans sat in disbelief as they realized they were in the middle of the worst massacre in "modern U.S. history", says reports.
After the 10-15 minutes, there was a looming silence as Paddock loaded his next rifle and began to shoot again, and a third time. Festival security yelled to "go, go, go" as fans rushed away from the stage to take cover.
On the other side of Mandalay Bay, the sound of gunshots echoed into the Las Vegas strip, causing crowds of locals and tourists alike to stampede the streets for cover. Upon learning the gunshots were coming from inside the hotel, Mandalay Bay issued a lock down.
About 10 military-grade rifles were used on the unsuspecting crowd, at Route 91 Music Fest and nearly 500 were injured. Another 50+ proclaimed dead. Police initially suspected a woman, Marilou Danley, Paddock's roommate to have aided Paddock in the shooting, but later revealed she was no longer a person of interest.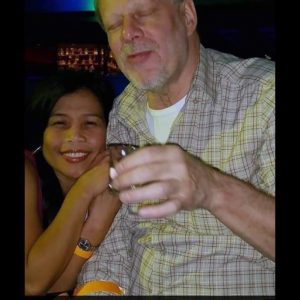 Police also believe Paddock killed himself after the massacre. They are still unsure of his motive.
Paddock's family has since spoken out about the shooting. His 90 year old mother fears retaliation for her son's heinous act. The rest of his family, who mostly resides in Orlando, FL are "dumbfounded":
"Something happened, he snapped or something", Eric Paddock, Stephen's brother told the Daily Mail.

"Our family is OK, we're sitting in here in our house hoping that everyone doesn't attack us", said Eric Paddock.
While he admits he wasn't close to his brother, Eric says has no idea what led Stephen Paddock to commit the mass shooting, adding he's unaware of any religion or political party his brother affiliates with. Because of this, he doesn't want his brother labelled a terrorist:
"He has no political affiliation, no religious affiliation, as far as we know. This wasn't a terror attack", Eric said of his brother killing 50+ people and injuring nearly 500.
The victims of Route 91 would say otherwise.
In several of his "exclusive" interviews, Eric continues to try to repair the image of the brother, despite not knowing much about Stephen's personal life. Eric told CBS News he didn't know where his brother got military weapons, because to his knowledge, Stephen has no military experience. When asked about his brother's roommate, Marilou Danley, and her possible involvement in the shooting, Eric says he doesn't believe she would have nothing to do with it, adding he doesn't know if Danley was his brother's girlfriend or wife.
"She is a nice lady. I've met her 3 or 4 times. She's got a Facebook page. She sends cookies to my mom," gunman's brother says of his wife pic.twitter.com/DTs69ZP7EO

— CBS News (@CBSNews) October 2, 2017
Watch Eric Paddock try to normalize his brother on the next page.