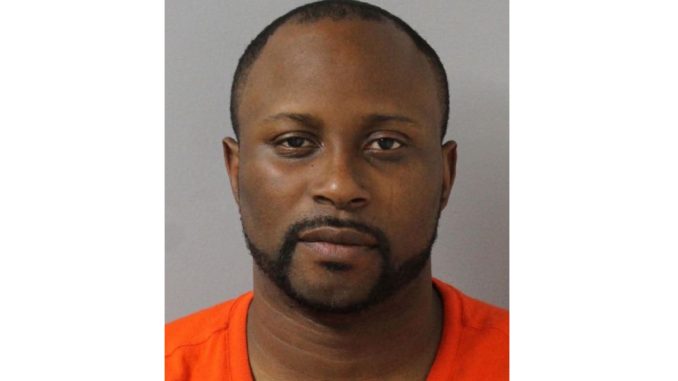 In this country, justice doesn't mean the bad guy goes to jail. Justice means somebody goes down for the crime, and when it comes to lawsuits, no one goes after the bad guy. They sue the rich one.
An unidentified woman says she was raped by a man who claimed to be an employee at a Drake and Future concert in Nashville's Bridgestone Arena on August 14, 2016.
The 28 year old woman says she was trying to get backstage to see Drake and a man told her he worked at the arena and could get her backstage. The woman followed him around a corner and he pushed her down, assaulted and raped her.
That man is 38 year old Leavy Johnson (pictured in cover photo of this article), according to reports. After the attack, Johnson fled Nashville and headed to Tampa, FL.
8 months later, Johnson was apprehended in Tampa on April 7th and extradited back to Nashville.
State officials in Texas say Johnson also faces charges there and will be sent to Texas after answering to the rape charge in Nashville.
The Nashville rape victim says because her attacker claimed to have worked at Drake and Future's event, she's holding them responsible:
Via TMZ:
"According to the lawsuit, Johnson had outstanding warrants for assault at the time of the alleged attack. She says Drake, Future, the arena and multiple others should have known that employing Johnson had the potential to cause a dangerous situation for others.

She's asking for no less than $25 million.

We've reached out to Drake, Future and the arena … so far, no word back."
This wouldn't be the first time a rapper was held accountable for a crime they had little to no involvement with.
Back in 1994, Tupac Shakur was blamed after 2 Milwaukee teenagers shot police officers after listening to a Tupac song.
More recently, rapper and actor Romeo Miller's family was forced to pay for damages to a New Orleans restaurant after his cousin and friends got into a physical altercation while visiting the eatery. The incident played out on the current season of Growing Up Hip Hop.