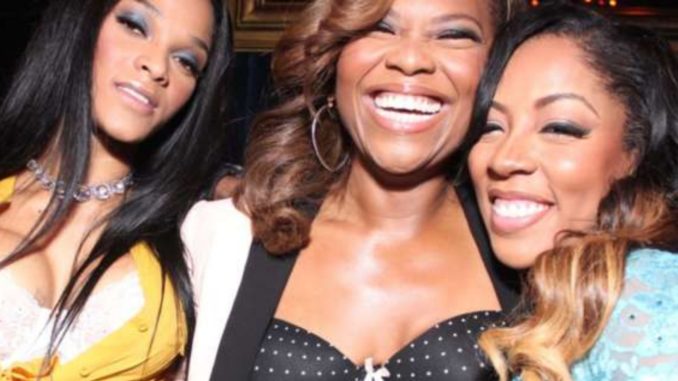 K. Michelle posted a picture of Mona Scott-Young visiting K. Michelle's new resturant Puff & Petals in Atlanta and praised Mona for all she's done in the caption:

Joseline, who's currently at odds with Mona, wasn't happy that her friend K. Michelle's picture and left an unfavorable comment.
It didn't help that celebrity hairstylist, Shekinah Jo filmed the two and referenced rumors that Mona has yet to pay Joseline, saying "she paid everybody! Ain't nobody going unpaid!"
K. Michelle fired back and accused Joseline Hernandez of snorting cocaine in K. Michelle's bathroom and took a shot at Joseline as a mother, saying Joseline should comb her daughter's hair: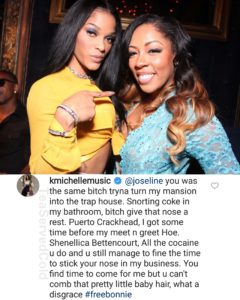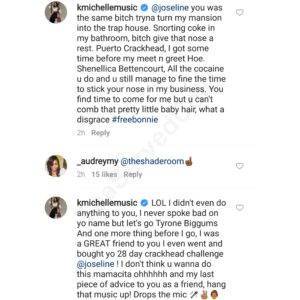 Joseline responds in this video, saying if you don't have your kid with you, and your mother is raising your kid, you're not a real mom.
Though he made appearances on her show K. Michelle: My Life, for the majority of K. Michelle's career, she's kept her son, Chase, out of the limelight. In a past interview, K. Michelle stated she leaves her son in Memphis with her parents during the school year and he lives with K. Michelle during the summer.
Joseline also calls Mona a "monkey" in the video, watch below: