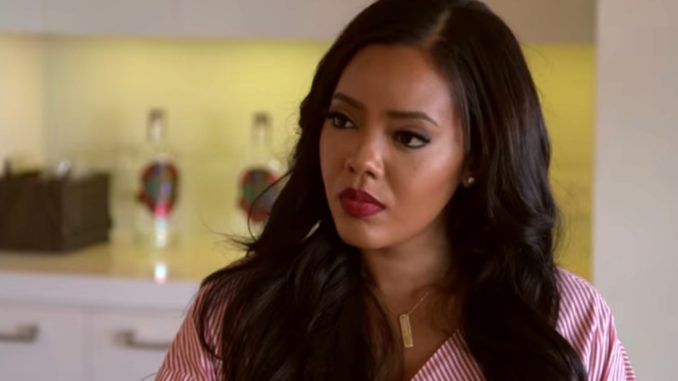 In a sneak peek of the first episode of Growing Up Hip Hop, Season 3, Angela Simmons sits down with her ex, Romeo Miller to discuss her relationship with her fiancé, and father of her son, Sutton Tennyson, Sr.
Angela says their relationship with Sutton is far from perfect and being with him made her face the worst parts of herself, parts she thought she'd never have to face.
The 29 year old hip hop heiress claimed to be a virgin for 28 years (despite her ex Shad "Bow Wow" Moss refuting that claim), before giving her virginity to her fiancé, Sutton. The two welcomed their first child together, but have yet to walk down the aisle.
Rumors of infidelity and abuse on Sutton's part have plagued the couple after Sutton's alleged sidechick took pictures inside Sutton's Atlanta apartment, and those pictures landed on Fameolous.com. Sutton's past as a former career criminal also hit headlines and didn't make it easier for the couple to adjust to their new life together.
Watch Angela discuss their troubled relationship in the 10 minute sneak peek on the next page.