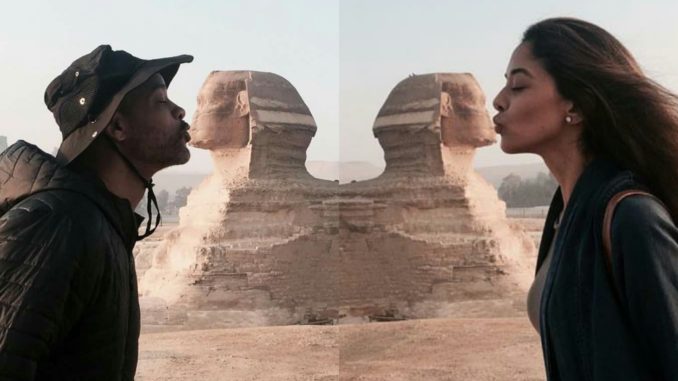 48 year old actor Will Smith may have gotten caught creeping with Heidy De la Rosa.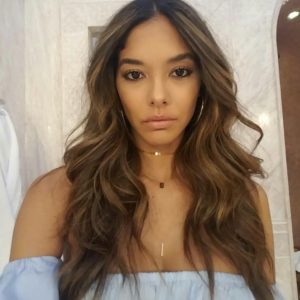 The Dominican-Puerto Ricican model is signed with IMG models and is said to be on a couples trip in North Africa with her bestie supermodel Chanel Iman, Chanel's NY Giants wide receiver boyfriend Sterling Shepard, and Will Smith.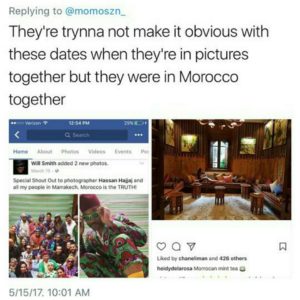 The rumors of the four jetsetting together were spotted on Twitter when someone pointed out how both Will and Heidy were visiting the same countries at the same time, and taking pictures with the same background.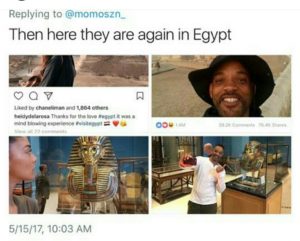 Do you think he's creeping? See the pics below (check the dates at the top of Will's posts and the bottom of Heidy's Instagram posts):
*SEE UPDATE ON NEXT PAGE*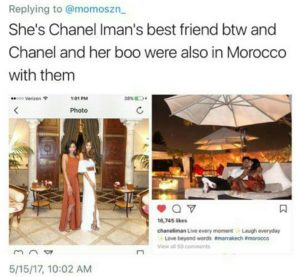 Back in March, the four all visited Egypt…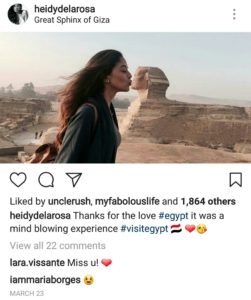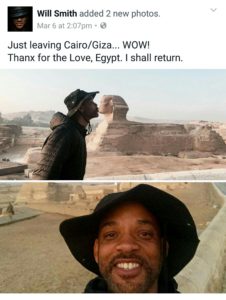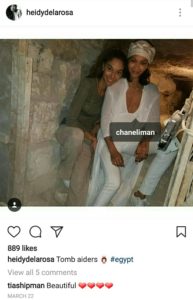 While Heidy waited til late March to post her Egypt pics, Chanel showed they were all there during the first week of March, the same week as Will: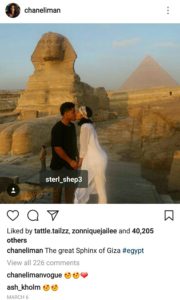 And Morocco…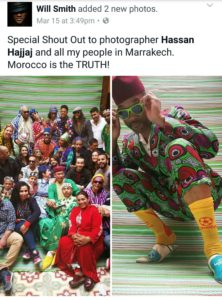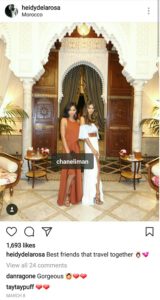 And Dubai: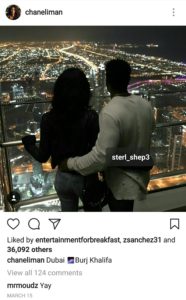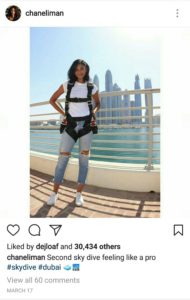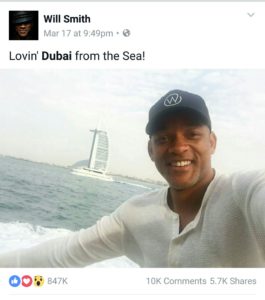 During the first 2 weeks of May, Heidy posted she was in Cuba…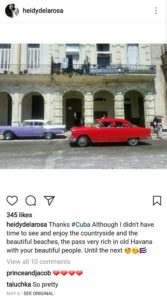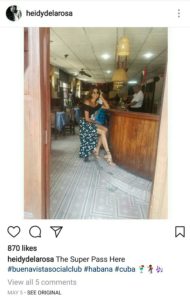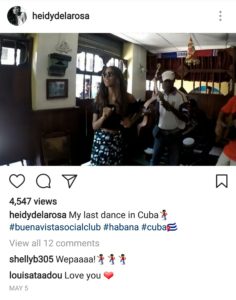 And wouldn't you know…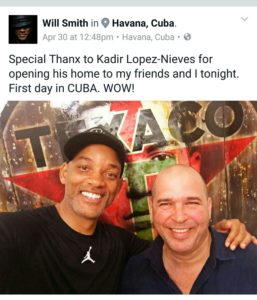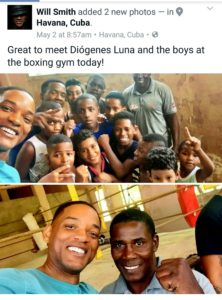 Will's wife of 20 years, Jada Pinkett Smith once said she didn't care what Will does (as far as cheating), as long as he can look himself in the mirror and be okay with what he did. Her thoughts on cheating led fans to believe the Smiths were in an open marriage.
Maybe they're all shooting a movie?
[UPDATE]
We've found pictures of the two together on their North African trip.
See on next page.