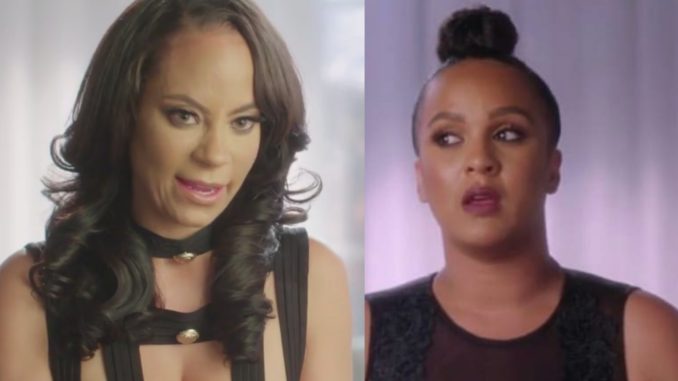 "Our mothers legit hate each other. You think we're gonna like each other?" – Aja Métoyer on her sister, Cristen. 
Basketball Wives season 6 newcomers Cristen Métoyer and her sister Aja Métoyer have made it no secret of their strained relationship. Their father had children by multiple women, who still hate each other decades later… and their hate for each other bleeds into their children.
On recent episodes, Cristen opened up about a recent miscarriage and how the weight from the unsuccessful pregnancy affected her self-esteem. Her weight became a topic when scammer stylist Saniyyah arrived to give Cristen a much needed makeover, that left Cristen in tears.
If you're wondering why Saniyyah kept insulating Cristen couldn't afford to dress, she may had gotten that tea from Cristen's sister Aja.
Turns out, Aja and Saniyyah are close friends and Aja spilled the tea on Cristen to Saniyyah.
Watch a sneak peek below of Aja exposing Cristen's fake miscarriage story:
With family like this, who needs enemies.