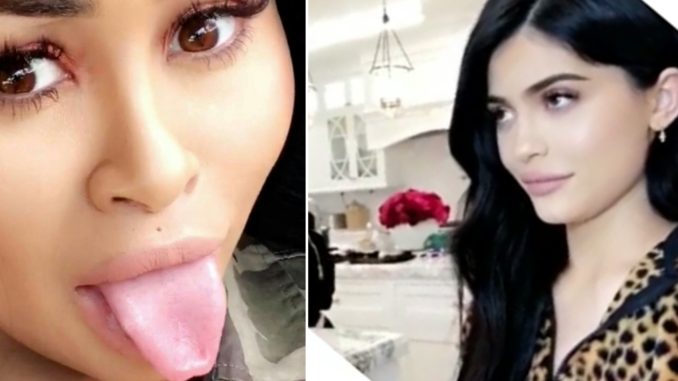 On the lastest episode of Keeping Up With The Kardashians, Kylie Jenner revealed Blac Chyna trashed items in Kylie's 6 bedroom, 7 bathroom home that she let Chyna and Rob use.
Back in December 2016, Rob and Chyna reportedly rented a house from Kylie so they could be close to Kris Jenner and Kim Kardashian while raising their daughter Dream. Chyna reportedly had a home in Tarzana, but due to their turbulent relationship, Rob didn't want to move into a home he could be put out of.
On season one of Rob & Chyna, Rob revealed that Chyna would kick him out of her home for days after arguments. The two needed a neutral home where neither of them could put the other out…. and they settled for one of Kylie's mansions.
However, that spot didn't stay neutral as Rob and Chyna got into a heated argument inside Kylie's home just one week after moving in, said Kylie, that ended with Chyna breaking Kylie's flat screen TV.
Watch below:
Chyna later moved everything she and Rob bought out of the house – even the food! – after their fight, and Rob posted the whole ordeal on snapchat:
Days later, the two got back together.