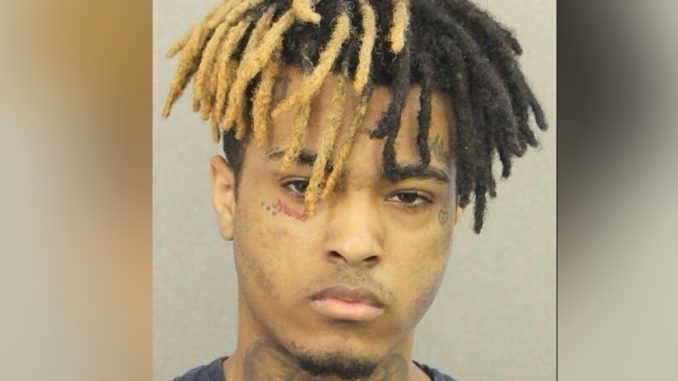 Rapper XXXTentacion gained popularity while locked behind bars, and it wasn't for his music.
His lengthy record of criminal behavior, going all the way back to middle school, has kept XXXTentacion in the blogs. The 19 year old Lauderhill rapper was arrested 3 times last year for charges of robbery and aggravated battery with deadly weapon, and for beating his pregnant girlfriend.
According to reports, the girlfriend claimed XXXTentacion beat her for cheating on him, fracturing her nose and jaw, caused nerve damage, and left her blind in one eye.
XXXTentacion reportedly denied it and says she was jumped. He was released from jail last month.
Earlier this month, a video surfaced of the rapper allegedly ambushing and beating a man in a bathroom. The video is blurry, but XXXTentacion's face alledgedly shows at the end as he looks up at the camera.
See that below:
Now the rapper is back in the headlines and it's still not for his music.
Instead, it's for his less-than-impressive nudes.
The rumor about skinny dudes packing is a lie! See for yourself HERE…