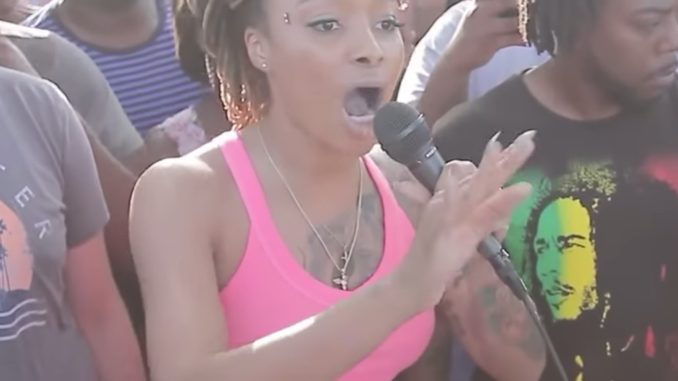 A video recently surfaced of Black Ink Crew's Dutchess going off on a rude host at a charity event. I'm not sure how old this video is, but the charity event apparently aimed to combat homelessness and was held at Myrtle Beach.
Dutchess arrived with police escorts during an artist's performance, and caused chaos as fans turned from the stage to Dutchess.
As fans crowded Dutchess, the host took the mic and stated Dutchess's arrival was disrespectful to the artist and fans shouldn't be so hype to see Dutchess because "she's no Beyoncé".
Then, Dutchess took the mic…
Watch below:
Hear the host complain about Dutchess arrival at the 2:37 mark.