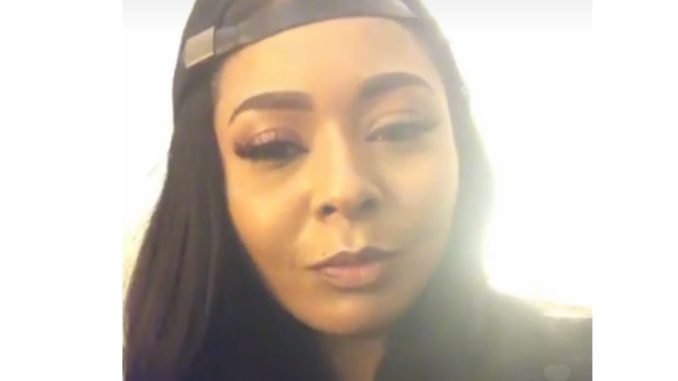 VH1's Black Ink Crew star Kitty SoVain went on Instagram live and slammed Dutchess, her boyfriend Zack Sanchez and the whole show, claiming producers made her look "thirsty".
According to Kit, the producers asked her to play the role of the jealous girlfriend for Ceasar for a storyline. She also talked about Ceasar's ex Dutchess, saying she's not jealous of Dutch because to be jealous means Dutch has something Kit wants and can't get. She and Dutch were never friends, says Kit, while calling Dutchess's new boyfriend, football player Zack Sanchez a "downgrade" because he's not making as much money that the franchise players make (she knows because she's dated a few). She says Ceasar actually has "long paper".
She also defended her costar Sky for giving her two sons up for adoption, saying it's the most selfless thing a mother can do. Despite the constant bickering on the show, Kit says she and Sky are now "cool".
Watch below: