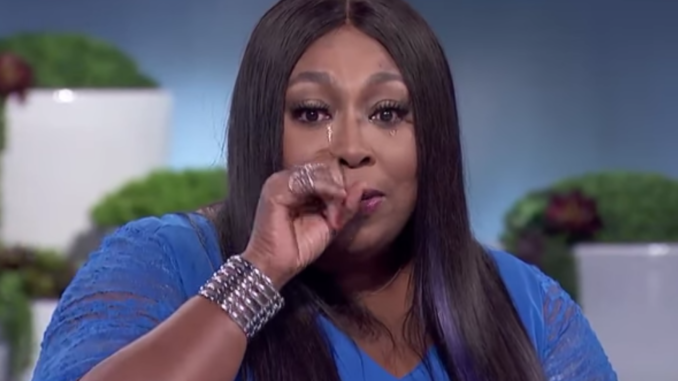 The 45 year old comic and daytime talk show host opened up about a secret pregnancy and miscarriage she suffered back in her 20s. 20 years later, Loni Love says it's the reason she still doesn't have kids today.
After taking 14 pregnancy tests, The Real co-host finally went to the doctor and learned she was pregnant:
"At the time, I started processing it. The dude I was with, he was excited, but I was still really, really nervous…And, sure enough, as soon as I was OK with it, about 8 weeks, I miscarried."

"I just never wanted that feeling again, because I was already afraid. I had so much love for that baby. That's why I don't take it lightly. After that, I made sure I would never get pregnant again, because I didn't want to go through that. I felt like it was a person I was letting down.

That's the reason I don't have children to this day."
Watch below (skip to 3:30 mark):
Loni is singing a different tune now, as she's previously blamed her career for why she never married or had kids.
Just 2 years ago, she stated the reason she didn't have kids (or a husband) was because they would stunt her career growth:
"I couldn't be where I am today if I had children. My focus would be on my children and home. And you can do it later in life," said the then-43 year old comic.

"I made the conscious decision to not have kids and I didn't want to be married. I have relationships. I date. But it takes a lot to say I'm going to be married and have children."