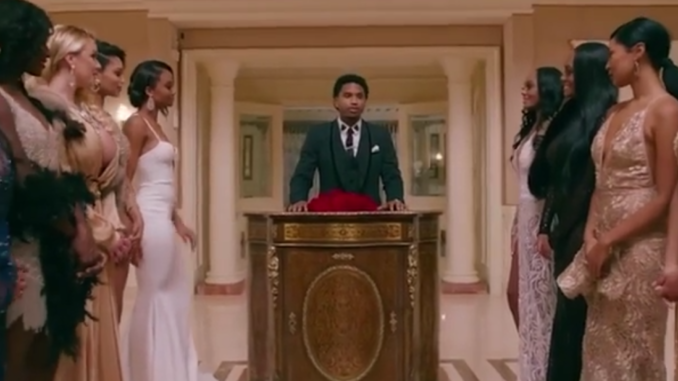 32 year old music heartthrob Trey Songz has landed a new VH1 dating show, à la Flavor of Love, with 17 women vying for a chance at his heart. Watch the supertrailer below:
The show, called Tremaine the Playboy, will be hosted by former Basketball Wives LA star Draya Michele and Sterling "Steelo" Brim, co-host of MTV's Ridiculousness.
According to VH1:
Trey is Tremaine, the latest eligible bachelor on a conquest to find his perfect match. It's all fun and dancing at the opening rose ceremony, but as soon as love hits the fan, other emotions run wild. Finding love is a tricky beast to tackle, especially in a house full of singles trying to win over the R&B heartthrob.
The show will be a part of VH1's digital line up, airing on TremaineThePlayboy.com To promote the show, Trey will sit down with sex-positive talk show host Amber Rose and reintroduce himself to the world as an eligible bachelor, as part of VH1's 14 Days of Love Valetine's Day special.