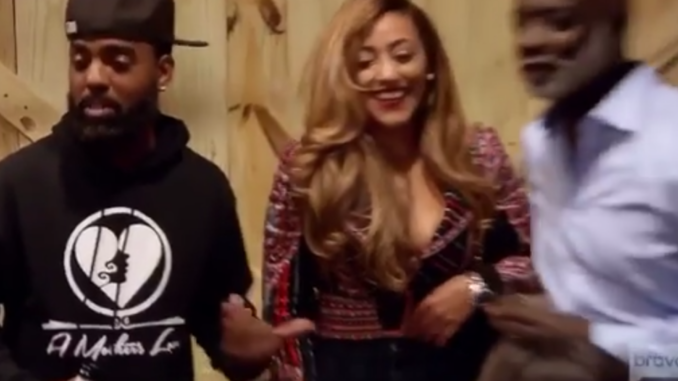 In the new mid-season trailer of The Real Housewives of Atlanta, RHOA veteran Kim Zolciak-Biermann returns and kicks up the drama. During the housewarming scene for Château Sheree, Kim and Kenya Moore engage in the ultimate shade throwing match as Kenya tells Kim "your husband doesn't have a job right now, so worry about that".
"Bitch, you want to be me", Kim yells back. "You want to have a baby. You can't. You want to have a man. You fucking don't. Bye!"
Apollo Nida's fiancé, Sherien Almufti also makes an appearance at Kandi Burruss-Tucker's new restaurant opening, courtesy of Todd Tucker. Unbeknownst to Kandi, Todd invited Sherien to their OLG restaurant opening and introduced her to the cast as the "soon-to-be Mrs. Apollo Nida", leaving Kandi to answer to Phaedra.
Phaedra also rehashes an old beef with Kenya over texting Apollo back in 2012, after Kenya supposedly throws a divorce party for Phaedra.
The drama also doesn't end for Kandi either. Her strained friendship with Porsha takes new lows as she's seen fighting with Porsha throughout the season, leading up to a big blowout with the cast, as Kandi tells them "it took everything in me not to choke the shit out of this bitch!"
Watch below:
If the above video keeps freezing, you can also watch it below, separated in two parts: