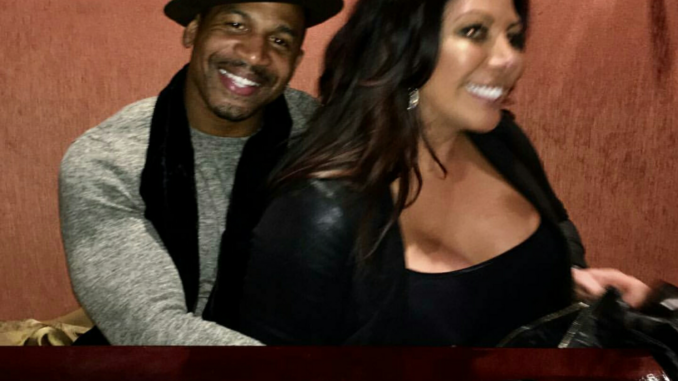 If you're going to have a love pentagon, at least let all involved know they ain't your only girl.
Reality star Stevie J just got blasted by the woman who's taken his last before he even had a chance to give it to her. Liz Gaspari, who calls herself "the soon-to-be Mrs. Jordan", went off early this morning after finding out Stevie J was still creeping around with Faith Evans.
If you watch Leave It To Stevie, then you know the story. If not, Stevie J has known Faith Evans for over two decades, as Stevie was a producer for Bad Boy Records back in their golden days. Stevie produced a lot of Biggie's hits, as well as had his hand in major records to come out of Bad Boy. Despite knowing each other for longer than most of us have been alive, Stevie and Faith had never crossed that line of romance… until now.
Stevie J documented his quest to snag Faith on the premiere season of his lone reality TV venture, Leave It To Stevie, and the two finally decided to give love a try. However, Stevie's wandering eye (and wandering everything else) led to the two taking a break and Stevie romanced Liz Gaspari, owner of a nutritional protein supplement company. Liz and Stevie had some bump in the roads, including Stevie J allowing his newest baby mama Joseline to wear the jewelry Liz bought for him.
But it seems the straw that broke Liz's patience is Faith. After pictures surfaced of Faith and Stevie at a Detroit club appearance last night, Liz took to Instagram to expose Stevie as a broke, lying cheater and Faith as a bully.
See more on next page.