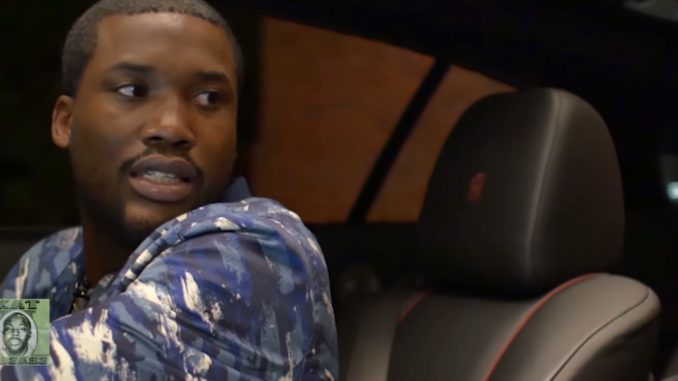 Meek Mill spoke to Taxstone to discuss his beefs with Drake, Quentin Miller, The Game, and Beanie Sigel. Meek says he doesn't get why rappers always mention Nicki when they come for him ("is that a world tour or your girl's tour") while saying he thought Drake's "Back to Back" diss record was hot.
He also discussed the 2 year old rumor that he broke up Safaree and Nicki Minaj by setting Safaree up with another girl and facetiming Nicki while Safaree had sex with the girl.
The rumors of Meek facetiming Nicki while Safaree was cheating are false, says Meek, adding he wasn't close to Nicki or Safaree 2 years ago and definitely wasn't hanging out with Safaree alone. Meek simply said he had a crush on Nicki and thought he'd be better for her than Safaree, so he took her.
Meek Mill also discussed responding to Safaree "hey, big head" tweets, the Black Lives Matter movement, deleting his Instagram page, Dreamchasers 4, and why 2016 was his worst year.
Watch the interview below: