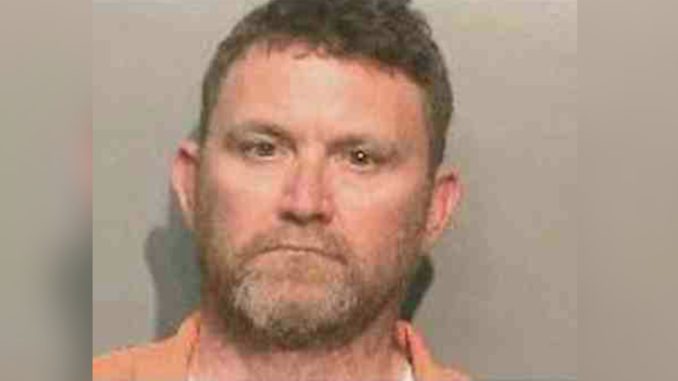 46 year old Scott Greene of Urbandale, Iowa has just been captured for killing two Iowa police officers early this morning. Greene shot officers in Urbandale and Des Moines 20 minutes apart. The officers reportedly had no interaction with Greene before being killed. Greene walked up to the officers as they sat in their squad cars and shot them.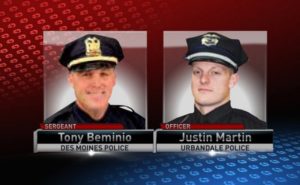 The first officer, Officer Justin Martin, was shot at 1:06 AM. at the intersection of 70th & Aurora in Urbandale. Des Moines Sgt. Anthony Beminio was then shot at the intersection of Merle Hay & Sheridan at 1:26 AM. Both officers were found sitting inside their squad cars at intersections only 2 miles apart.
"In all appearances it looks … that these officers were ambushed," said Des Moines police Sgt. Paul Parizek

via CNN

.

Police discovered the first officer around 1:05 a.m., when someone reported shots being fired. Responding police found the body of an Urbandale officer, still seated in his squad car, at an Urbandale intersection just northwest of Des Moines, Parizek said.

Twenty minutes later, as officers responded to the Urbandale shooting, a Des Moines police officer was found shot at an intersection in Des Moines. That wounded officer — who, like the Urbandale officer, was seated in his vehicle — later died at a hospital, Parizek said.
Police named Greene a suspect after receiving tips on the shooter. Greene was captured while traveling by foot in Dallas County, Iowa without resistance. Before capturing Greene, Sgt. Parizek spoke to the press about the death of the two officers:
"On the surface right now … it doesn't look like there was any interaction between these officers and whoever the coward is that shot them while they sat in their cars," Parizek said, holding back tears. He said neither officer had radioed about a confrontation.

"These guys were gunned down sitting in their car, doing nothing wrong. So, there's definitely some danger out there. There's somebody out there shooting police officers. We hope we find him before anybody else gets hurt."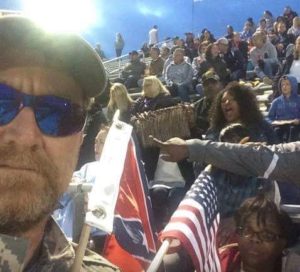 Last month, Scott Michael Greene was kicked out of a football stadium (which sits at the same intersection where he killed Officer Justin Clark) for waving a Confederate Flag in front of Black fans at a high school football game. Greene recorded his interaction with the officers, accusing them of assault for kicking him out of the stadium. You can watch that video below:
In 2014, Greene approached a Black man in his apartment complex, waved a flashlight in the man's face and screamed "I'll kill you, nigger! I'll kill you!" He was convicted of harassment for that offense and received one year probation.
Greene also had a criminal history of domestic violence and assault with bodily injury, all charges that were dismissed. The identities of the officers Greene killed this morning were not be revealed until their families were properly notified.