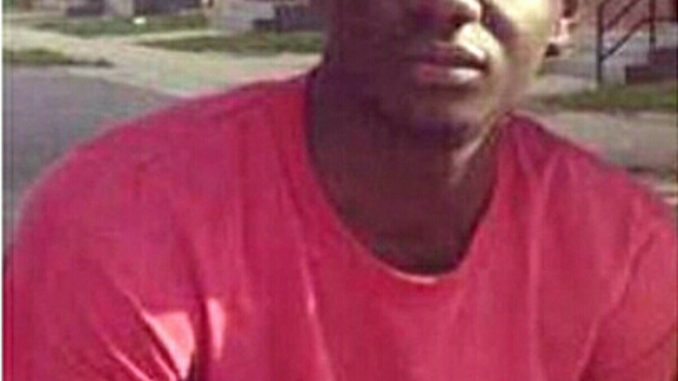 Four of the six officers involved in the death of Freddie Gray have received tens of thousands of dollars in back pay, despite not being reinstated back on the force.The four officers were suspended without pay on May 1, 2015 after Baltimore State's Attorney Marilyn J. Mosby announced felony charges against the officers. The other two officers were suspended with pay.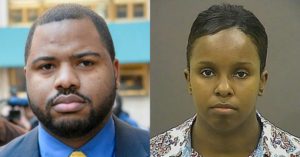 Via the NY Daily News:
Sgt. Alicia White and Officer William Porter will receive $96,855 and $70,523 respectively. They were suspended without pay after being charged with felony manslaughter in the April 2015 death of Freddie Gray.

The Board of Estimates is scheduled to approve the payments on Wednesday.

White and Porter were among six officers charged in Gray's death. Prosecutors dropped all the cases after three of them were acquitted.

The Board of Estimates previously approved nearly $127,000 in back pay for Lt. Brian Rice, the highest-ranking officer in the group, and about $87,700 for Officer Caesar Goodson, who drove the van where Gray's neck was broken and faced the most serious charge, of second-degree murder.

The four officers had been suspended without pay since May 1, 2015, when State's Attorney Marilyn Mosby announced felony charges against them. Two others, Edward Nero and Garrett Miller, were suspended with pay because they faced only misdemeanors.
As I reported in September 2015, the city of Baltimore reached a settlement of $6.4 million for Freddie Gray's family, saying it would cost the city much more to go to trial.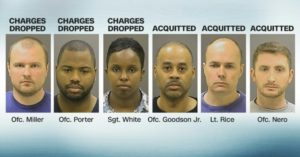 According to reports,
None of the six officers have been reinstated to the force, pending an internal investigation. At the request of Commissioner Kevin Davis, two outside departments, from Montgomery and Howard counties, are participating in this review.