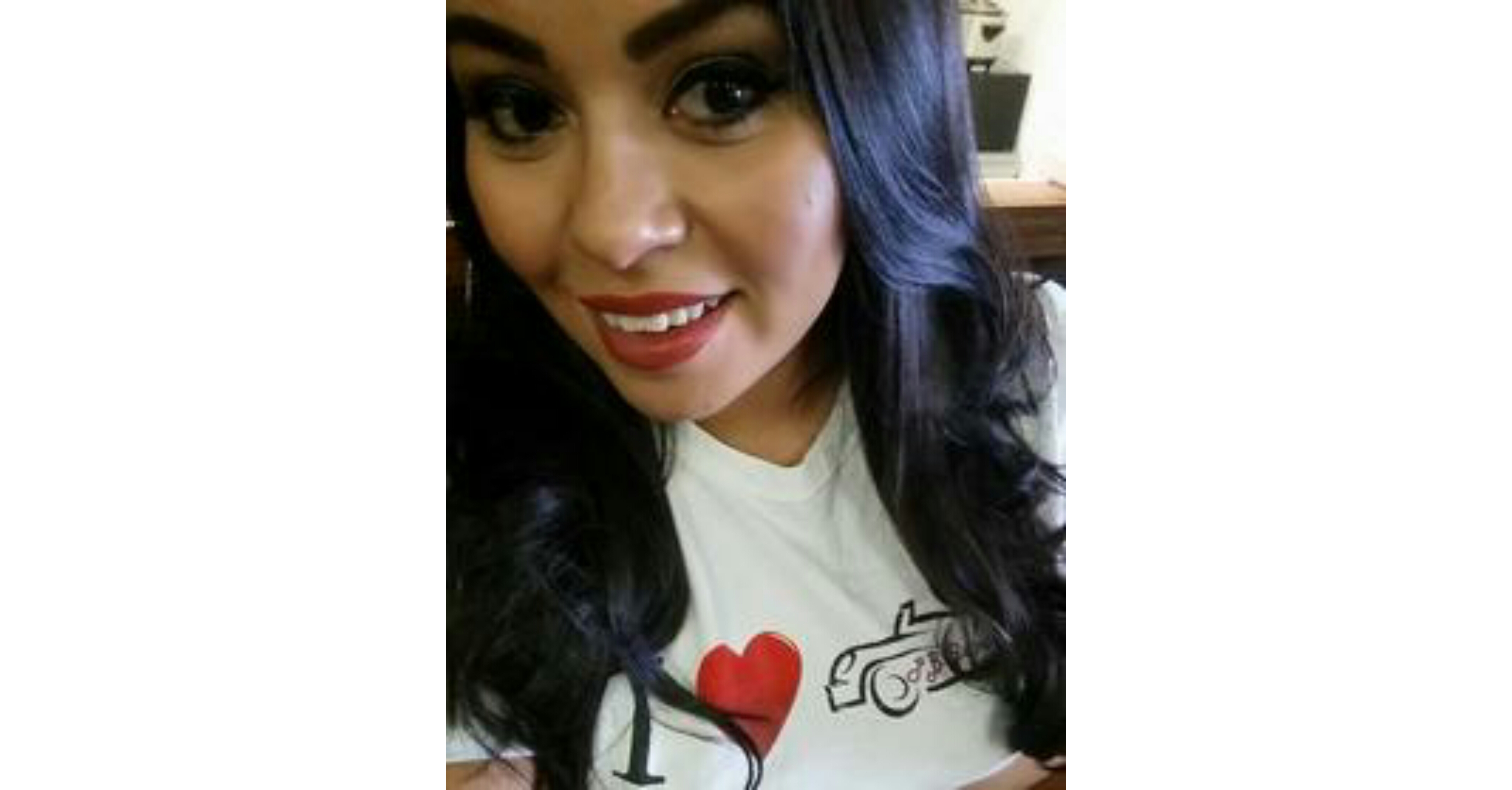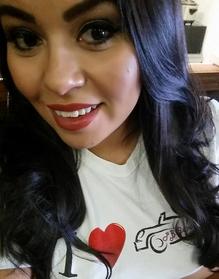 Ashley Jiron (pictured), the owner of P.B. Jams, a gourmet sandwich shop in Oklahoma, noticed a man pushing a shopping cart around her shop. He was homeless and came by her shop everyday to scramble through her dumpster for food. Ashley wanted to help him, but didn't want him to feel embarrassed for being singled out. So she put this sign on the front door, the side of the building and near the dumpster of her shop: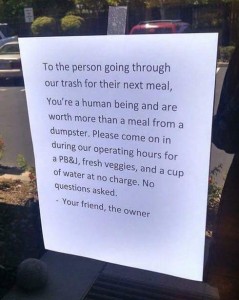 At that time, Ashley's sandwich shop had only been open a few months and she was lucky to get two customers a day. After a customer snapped a pic of her sign and posted it to his instagram, it went viral. Customers paid forward her good deed by frequenting her shop more often.
Since then, Ashley has given over 200 free meals to those in need and has been able to travel to different states to help feed the homeless. For her kind gesture and willingness to give during a time when her shop couldn't even make a profit, Ashley is our #WCW (Woman Crush Wednesday).
Ashley's P.B. Jams is located at 300 NW 63rd St, Oklahoma City, OK 73116.