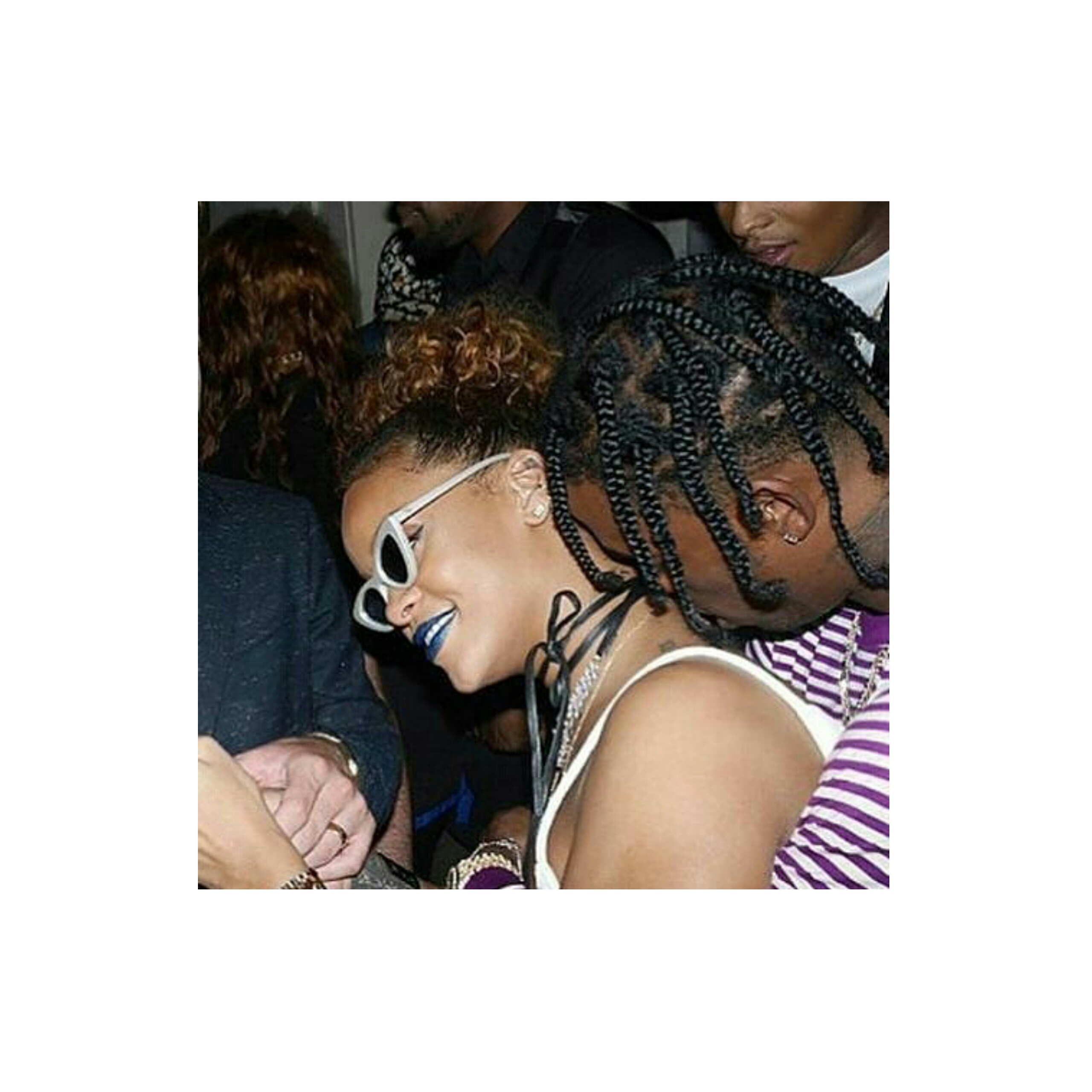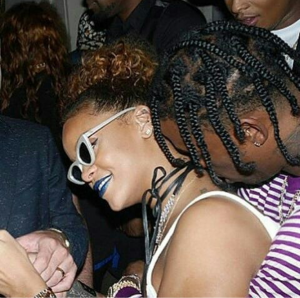 With friends like Rihanna, who needs spouses?
The BBHMM singer raised eyebrows when she was seen in NYC showing more support than usual for her "friend", rapper Travis Scott. Scott performed at NYC's Gramercy Theater and Rihanna attended both of his performances two nights in a row. She was also super excited to purchase his album, Rodeo and snapped pictures of herself in the store before she bought it.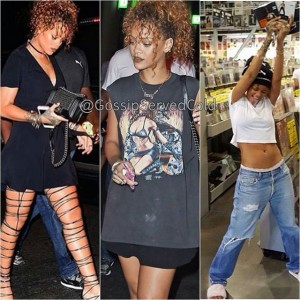 Fans of the singer in attendance claimed Scott's NYC performances were "industry events" and Rihanna was only there to support Scott simply because he is a new artist on her friend's Kanye West's G.O.O.D Music label. The fans also claimed Rihanna spent the entire night next to recod executive L.A. Reid.
The next night, Rihanna threw a New York Fashion Week Block Party in NYC and we saw just how CLOSE the two artists are.
Scott showed no indiscretion as he kissed Rihanna's neck while she talked to Justin Timberlake, kissed her on the dance floor, and grinded on her up against a wall all night! There's no denying Rihanna's got a new man! Let's hope this one doesn't kiss and tell like her other famous exes.
Young Thug and his fiance, Jerrika were also in attendance: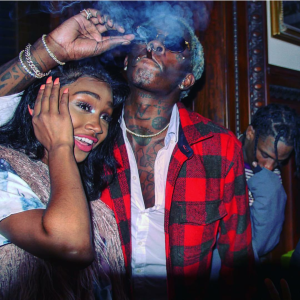 Also in NYC, soulful singer and new castmate of season 2's Empire, The Weeknd stepped out in public hand-in-hand with supermodel Bella Hadid.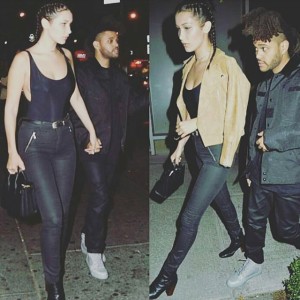 Bella is the daughter of Real Housewives of Beverly Hills star Yolanda Foster and Palestinian artist Mohamed Hadid. She and her supermodel sister, Gigi Hadid are besties with Miley Cyrus, Kylie Jenner and Rihanna.
Over in Italy, the Royal Famiy of Hip-Hop took a family trip to Italy. Beyonce and Jay-Z, along with Kelly Rowland, her husband Tim Weatherspoon, Angie Beyince, and their kids all trekked to Italy for a weekend of yachting, dining, and barefoot excursions through the city.
Before heading overseas, the crew took to Philadelphia to watch Beyonce perform in the Made In America Budweiser Music Festival and spent time in the Hamptons. Jay-Z's mother Gloria Carter as well as Beyonce's mom Tina were there for the fun.
To be young, rich, and in love….
View All Photos BELOW:
Photo Credit: Instagram