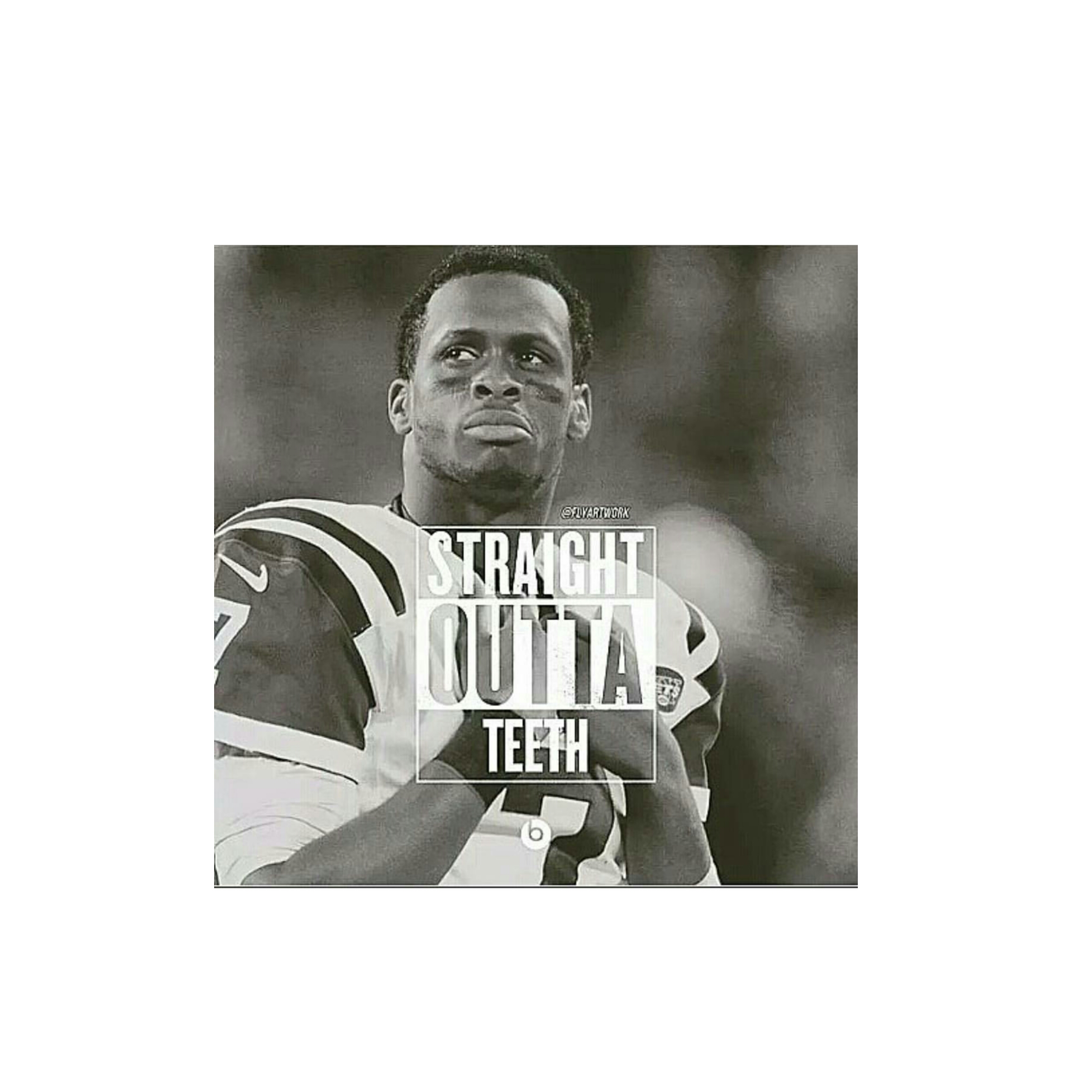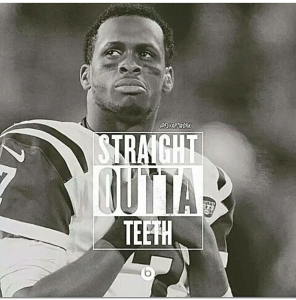 NFL quarterback for the New York Jets, Geno Smith will be out for 6-10 weeks while healing a BROKEN JAW after being sucker punched by teammate IK Enemkpali in the locker room during the NFL preseason training camp today.
Sources say the altercation was over $600 in airfare and expenses Enemkpali PAID for Geno Smith to attend Enemkpali's charity event. Smith had to BACK OUT of attending because a family friend was recently killed in a motorcycle accident and Smith opted to be with his family instead.
Enemkpali wasn't trying to hear that! Sources say Smith opted to pay back Enemkpali WEEKS AGO, but had yet to pay. When they got into the LOCKER ROOM, Enemkpali SUCKER PUNCHED Smith, fracturing his jaw. Enemkpali has been RELEASED from the team.
Let that be a lesson: you can't bring that STREET MENTALITY everywhere you go. Enemkpali missed out on the opportunity to become a MULTIMILLIONAIRE over $600. Given his violent record dating back to 2011, it's unclear if another team will consider picking him up.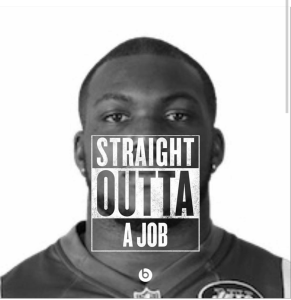 Enemkpali, an outside linebacker, was a 2014 sixth-round pick that was ALREADY BATTLING to make the team. He played in six games last season. Enemkpali released a statement, saying:
"I apologize to the Jets organization, coaches, teammates and fans. Geno and I let our frustration get the best of us, but I should have just walked away from the situation. I deeply regret and apologize for my actions. It was never my intention to harm anyone. I appreciate the opportunity I had with the Jets."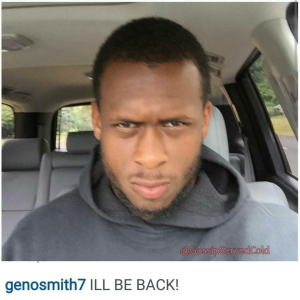 Geno Smith posted this selfie after being SUCKER PUNCHED by teammate IK Enemkpali in the locker room earlier today.
Doesn't look too bad RIGHT NOW. When he wakes up TOMORROW, he's gonna look like The Elephan tMan ??
NFL player Ryan Fitzpatrick may presumably be the new quarterback while Smith is out healing, but it's uncertain whether the Jets will WAIT that long for Smith to heal before permanently giving his spot over to another player.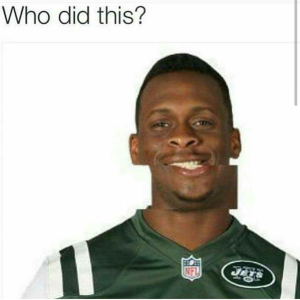 NY Jets Coach Todd Bowles called the altercation "CHILDISH" and said the issue was something "6TH GRADERS could've worked out" without resorting to violence.