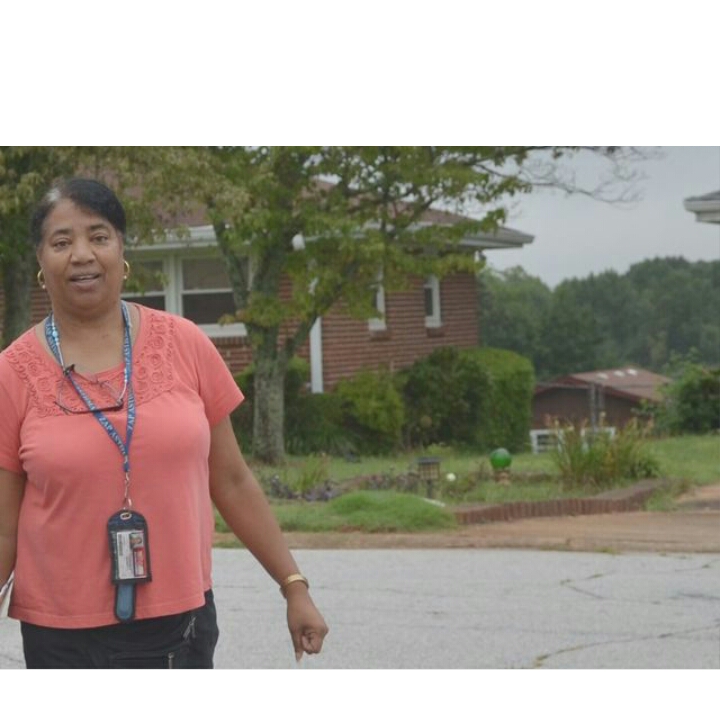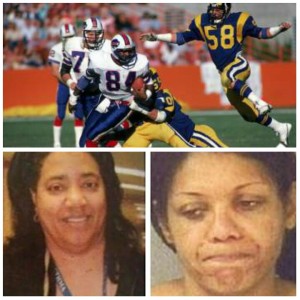 Another day, another death. Thursday afternoon, a woman kidnapped her boyfriend's WIFE and drove her across state lines while driving HIS SUV. Police chased the woman out of Georgia and into Alabama before she shot the wife in the head and turned the gun on herself. Get the QUICK FACTS on this story including WHAT set the mistress off and how the wife KNEW about the mistress in this twisted murder-suicide: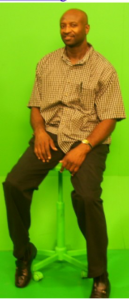 QUICK FACTS:
– Lisa Brown, 49 of Lithonia, GA was having an affair for SEVERAL YEARS with former NFL Buffalo Bills tight end Buster Barnett, 56.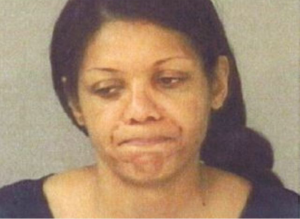 – Lisa found out Buster was planning a trip with HIS WIFE and was upset because he didn't NOTIFY her as his side chick of the trip. She came to his job to confront him. After their argument, Lisa then went to HIS MARITAL HOME on Gracewood Park Drive in Ellenwood, GA. driving a Dodge Durango registered to HIM with plans to KIDNAP his wife.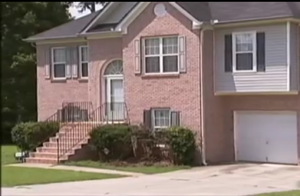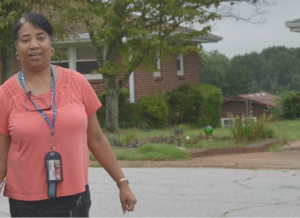 – On Wednesday afternoon, Sandra Barnett, WIFE of Buster Barnett and Special Needs Teacher at McNair Middle School, was at home on the phone with her coworker Ruby Chester when Lisa came to the Barnett family home. It's being reported that Sandra DIDN'T KNOW who Lisa was, but Ruby says she WARNED her friend about Lisa:
"A couple of times, she would see her car parked out in front of her door", Ruby told a news reporter, "I'm just SAD because it didn't have to happen, and I told her to do something about that woman being so aggressive towards her."
Through the phone, Ruby could hear Lisa telling Sandra to let her inside the house, OR ELSE:
"She said 'open this door before I kill you! Open this door or you're going to die!'"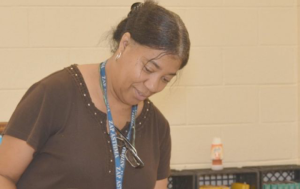 – After Sandra opened the door, Ruby heard sounds of a struggle and no longer could hear Sandra's voice. She then called 911 and asked a male friend to go check on Sandra. The male friend drove by Sandra's house and saw Lisa next to the Dodge Durango, but did not know that Lisa had handcuffed in the back of the SUV. Lisa forced Sandra into the back of the truck at gunpoint. When he circled back a second time, the SUV was gone and an alert was put out on the vehicle as Caroll County Police frantically searched for Sandra.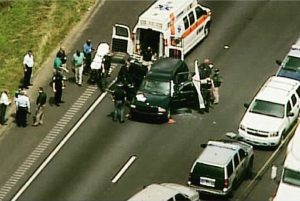 – The next day around noon, the police were able to track Sandra's cell phone to a gas station in Georgia. The police spotted the Dodge Durango and Lisa sped off, leading police on a chase down I-20W in Georgia heading towards Alabama. Alabama State Police joined in the chase and followed her to Heflin, AL. Realizing she had NO WAY OUT, Lisa pulled over near mile marker 208 in the middle of the interstate and shot Sandra in the head before turning the gun on herself. Sandra Barnett was 58.
– Lisa was currently on PROBATION for KIDNAPPING her daughter in Texas, who she'd lost custody of. She was also a former high school teacher at Atlanta Public Schools.
– 2 families RUINED because Buster couldn't keep his dick in his pants. As for WHY Lisa had access to the SUV registered in HIS NAME, Buster says he was just "helping her out".