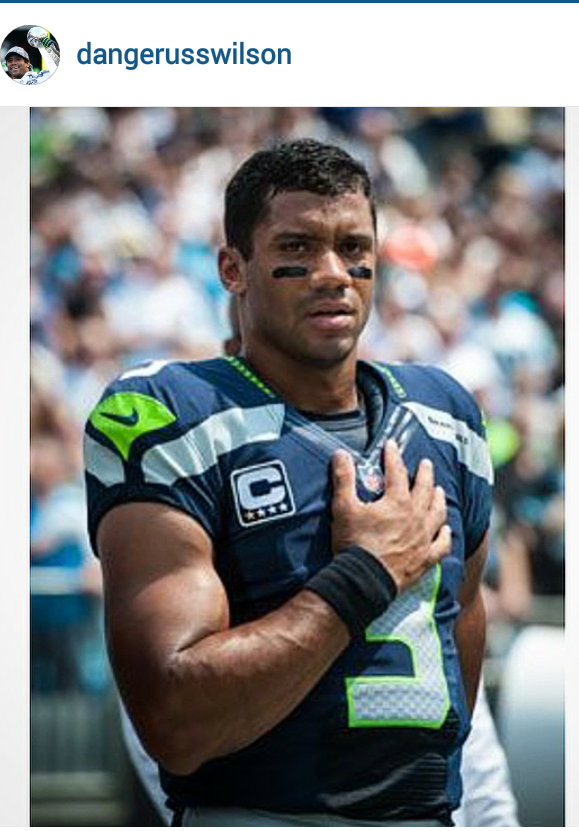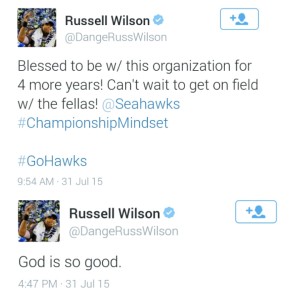 Russell Wilson is a shining example of what following God can do for you. The 26 year old devout Christian & Seattle Children's Hospital volunteer just signed a deal with the Seattle Seahawks that makes him the SECOND HIGHEST PAID athlete in the NFL.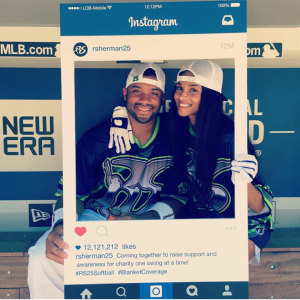 Russell just signed a 4 year extension contract to stay with Seattle for $87.6 MILLION at $21.9 MILLION per season. This puts him SECOND behind Greenbay Packers' Aaron Rodgers who has the HIGHEST PAYING contract in the league at $22 MILLION per season.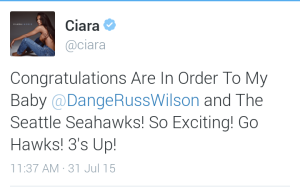 Ciara tweeted her congratulations to her baller boo saying, "Congratulations Are In Order To My Baby @DangeRussWilson and The Seattle Seahawks! So Exciting! Go Hawks! 3's Up!"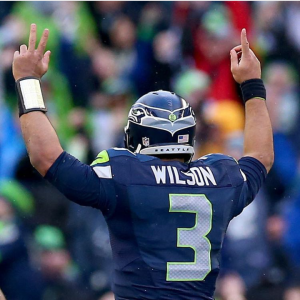 Russell will be 30 years old when the contract ends & still in his prime. He was considered one of the LOWEST PAID quarterbacks in the league (at $3.8 MILLION for 4 years) & now he's one of the highest!! #WontHeDoIt?!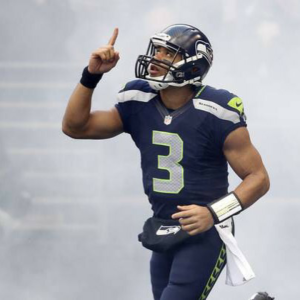 Picture Credit: Ciara's and Russell Wilson's Instagram pages.