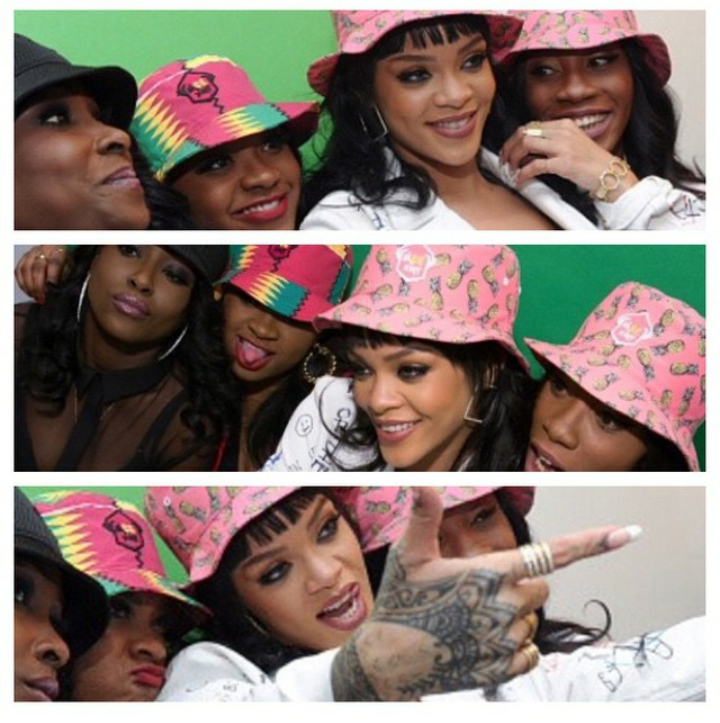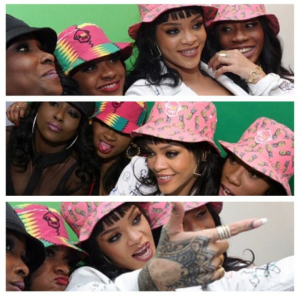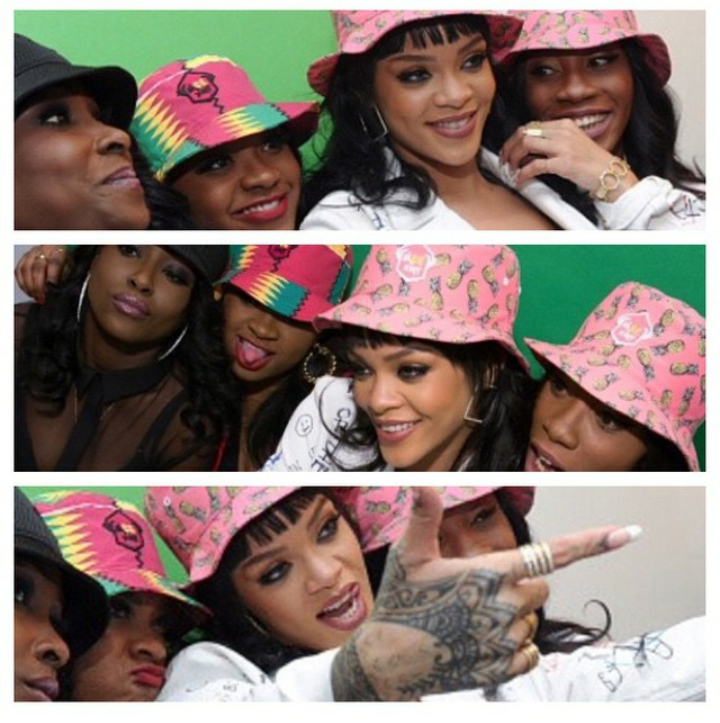 Rihanna is known for her daring, edgy, go-against-the-grain fashion style. Equally amazing in the style department is her best friend/Instagram Photographer/Right-Hand Woman, Melissa Forde. Melissa aka "M Dollas" can be seen in every photo op with Rihanna, as the two are inseparable. Instead of riding Rihanna's coattails to fame, Melissa has decided to branch out and turn her passion for fashion into profit. We present to you M$$xWT, Melissa's bucket hat line: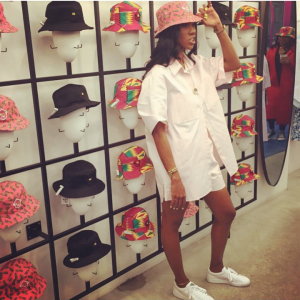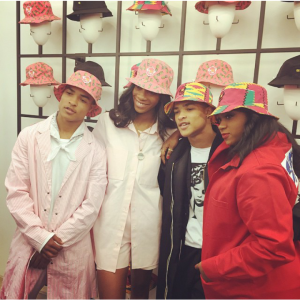 Friends and family crowded into the New York location of Opening Ceremony boutique to celebrate the launch M$$xWT yesterday. The hat line began from a conversation between Melissa and rapper Wale on the lack of style and fit in bucket hats currently on the market. The two decided to create a line of their own bucket hats to be featured in Wale's clothing company Wrking Title, and the fierce line of hats was born!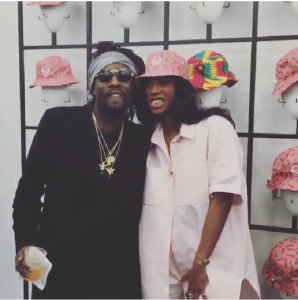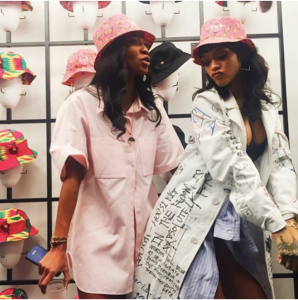 The line of hats are sold at the New York and Los Angeles locations of Opening Ceremony boutique and can be purchased online from the online stores of Opening Ceremony and Wrking Title at $55 each.  They come in three different styles, which includes Pink Pineapple, Black Beauty, and Rastaprint. Hold on, Melissa's not done yet…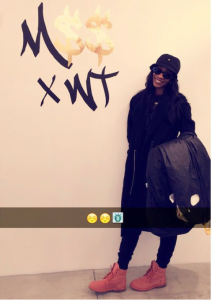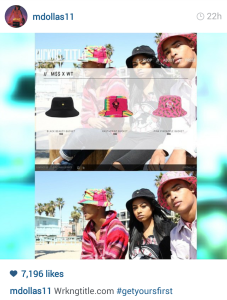 She's currently creating the summer styles for the line to be released in May 2015. These styles include a buttery perforated leather bucket hat in white, black, pastel lavender and mint as well as a group of oversized clown graphic bucket hats with coordinating backpacks. Melissa has also been appointed the Creative Director for the entire brand of Wrking Title. It pays to have good friends in high places…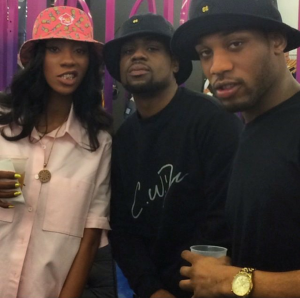 Check out more pictures from the launch party of M$$xWT below:
Picture Credit: Rihanna's, Melissa's and Ms_OGella Instagram pages.