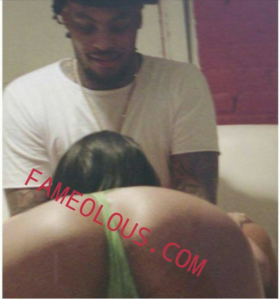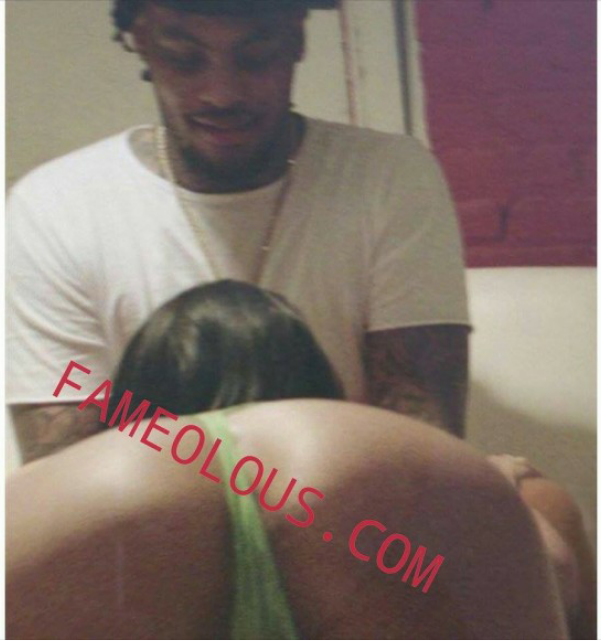 Love and Hip-Hop Atlanta season 3 is set to premiere in a few weeks and scandal surrounding the cast has already hit the airwaves. Atlanta rapper Waka Flocka Flame and his wife Tammy Rivera, who starred in the second season of the reality show series, have been rocked by news of a sextape allegedly starring Waka and an unknown woman. The sextape has fallen into the hands of Pornhub, who reached out to Waka via Twitter once Fameolous.com broke the news on social media.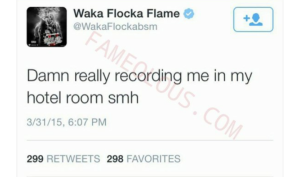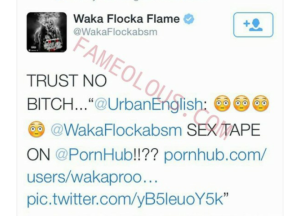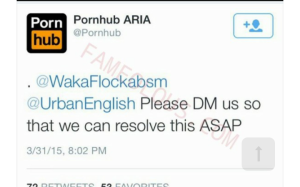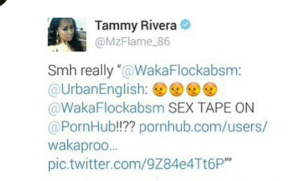 Both Tammy and Waka have posted and later deleted short responses to the tape being released. The man in the screen grab from the tape appears to be Waka, or a man that looks like him, and the woman is unknown. Waka all but confirmed it was him via Twitter, complaining someone recorded him in his hotel room. Due to the woman's face being hidden from the camera, people have assumed the woman in the tape is not Waka's wife and have been leaving negative comments about his possible infidelities on her Instagram page: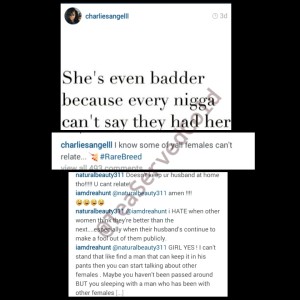 Meanwhile, over in Los Angeles….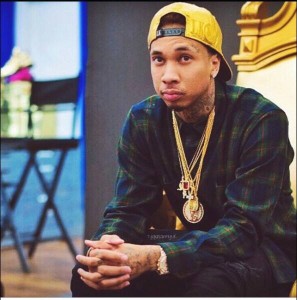 Rapper Tyga was celebrating the release of  Liquid Gold, his new line of sneakers with L.A. Gear when he was served papers for a lawsuit. The rapper stopped to take pictures with fans and to autograph boxes of purchased sneakers from customers when a man approached him for an autograph. After Tyga signed his boxes, the man pulled out two pieces of papers summoning Tyga in court. As if being served papers in front of fans and photographers wasn't awkward enough, the man also wanted Tyga to pose for a picture afterwards. LOL!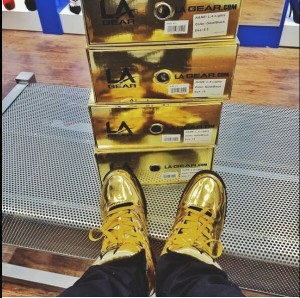 The man later told TMZ he waited in line for two and a half hours to serve Tyga. He also mentioned he had been trying to contact Tyga for months, but wasn't able to get a hold of him. Once he heard Tyga was attending his sneaker launch in L.A., he decided it was probably the only chance he had to serve Tyga. Check out the video of their interaction BELOW:
Picture Credit: Fameolous's Instagram page. Video Credit: TMZ's Youtube page.